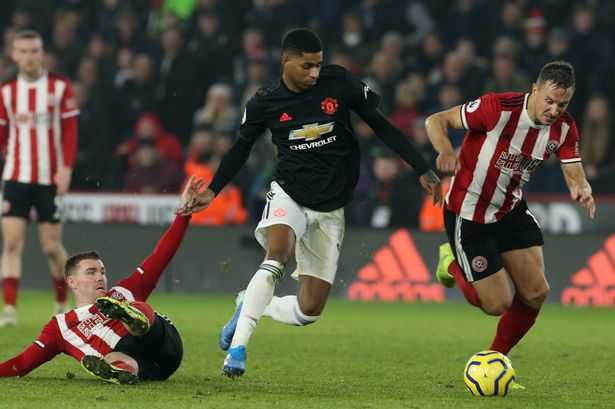 A top expert has given a prediction for the 2020/21 Premier League matchday 13 match Sheffield United – Manchester United.
Chris Wilder and his team won't be coming out of the dark streak anytime soon. No team in Premier League history has started so badly – 11 defeats in 12 matches.
At the same time, "SHYU", as I said before the last matchday, is the most unlucky squad in the league – they conceded more than they should have, and scored less than they should. should not have, and therefore are lacking points. In reality something has to be changed.
Read more: Liverpool v Tottenham: expert forecasts and betting
Perhaps it's a sign of an upcoming victory that will help Wilder's side stay hopeful, and look to the meetings ahead. She looked dignified enough against Liverpool, couldn't have lost against Man City and almost took points from Leicester… So why can't she do that in a game against Manchester United, which is far from no problem ?
I guess players will find the strength, despite the setbacks, to pull themselves together and show their maximum – I'm taking odds (+1) in Sheffield for 2.14 in 1xbet.