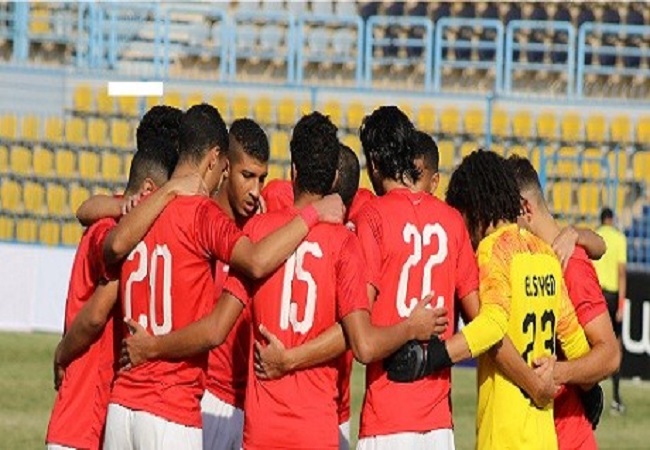 Egypt's youth football team will contest the remaining matches in the qualifying tournament for the U20 African Nations Cup in Tunisia despite the infection with coronavirus of over a dozen team players. While the Egyptian Football Association (EFA) will open an investigation into the matter. The EFA's President Amr El-Ganainy said on Wednesday.
On Tuesday, the EFA had stated the team will pull out from the tournament. And return back home after failing to participate in Tuesday's opening match against Libya.
"We called two players to travel from Cairo to Tunisia on Thursday morning to join the non-infected players. The team will play against Tunisia on Friday." El-Ganainy told ON Time Sports TV channel on Wednesday.
For their opening game of the tournament Union of North African Football Federations (UNAF) organised, the young Pharaohs should face Libya on Tuesday. But they were one player short of the minimum number required to play (15 players).
Initially, 17 players were announced to have contracted the virus. Later on, PCR tests returned 14 positive results — 13 players and coach Rabei Yassin.
The rest of the team members headed to the stadium that was due to host the game and submitted a squad list. But the African governing body, CAF, awarded Libya a walkover win after a 30-minute delay to kick-off.
"The available players can cover all centres on the field. And the infected players and their coach Yassin are isolated and in a good condition." Said El-Ganainy.
"The coach had requested a preparatory camp in Tunisia before the infection spread among the team. The case will be investigated." He concluded.
If Egypt contests the tournament, the team will face Tunisia on Friday before battling it out with Algeria and Morocco on 24 and 27 December, respectively.
The African Nations Cup will take place in Mauritania from 14 February to 4 March 2021.