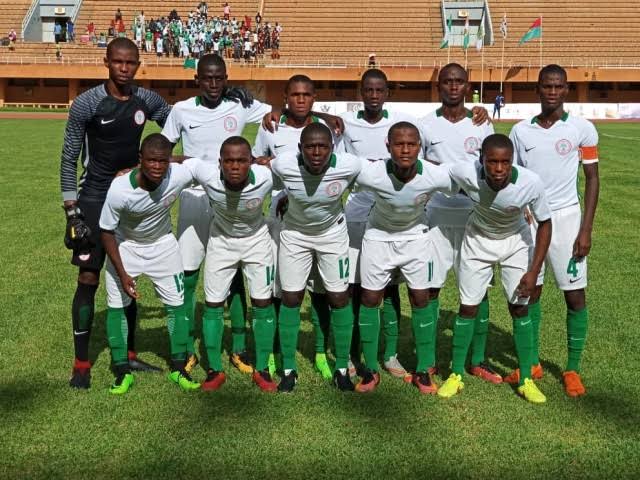 Nigeria Golden Eaglets head coach Fatai Amoo has confirmed that there is no information as to numbers of players affected by the MRI.
It was reported that only 13 out of the 60 players of the Nigeria Golden Eaglets has passed the mandatory MRI test conducted to ascertain their eligibility.
Amoo in an interview with Brila Sports as monitored by Africatopsports.com clarified that team is in good situation.
"We are working on all areas and aspects of the game, we have also scheduled some friendly games to see how far we have gone, he told 
brila.net
.
"It is true we have done the MRI scan of the players but no information officially has been disclosed to give the exact players affected by the scan and also the numbers that passed the test.
The result of the test which was conducted last week at the Abuja National Hospital was said to have been released on Wednesday.
CAF allowed minimum for a player to be Grade 4 and not Grade 5.
To that effect, team are not ready to take any chances because the disqualification of a single player will mean the elimination of the whole team.
Nigeria Golden Eaglest  will be playing in the WAFU B qualifiers involving Ghana and CIV. 
The tournament is scheduled to hold in Benin Republic from January 5, 2021. 
Winners of the tournament will participate in the 2021 African U.17 Nations Cup in Morocco