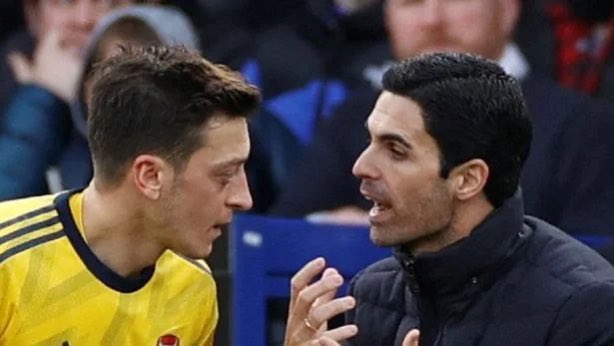 Unwanted Arsenal midfielder Mesut Ozil says he is saddened by the club current poor performance following their exit in the Carabao Cup.
Arsenal poor run continued with another embarrassing 4-1 loss at the Emirate Stadium to Manchester City.
Ozil availed fans the opportunity to ask him any question on social media.
A fan asked him "Are you happy in Arsenal?
 The former Real Madrid midfielder in his response said there is no way he could help the club in it's trial time.
"It's a very difficult time for everyone around the club – not just for me. 
"The situation is frustrating for everyone. 
"Of course I would wish I could help the team especially right now, but as long as I don't get the chance I just hope that we get better results very soon again."
Ozil has been left out of the Arsenal squad in all competitions by the club management as the player also said he wants to see off his contract with the club.
Despite not playing, the former German international has continuously supported the club at all time.
Arsenal are experiencing one of their worst season as they continue to fumble.
They are yet to win in any game in their last five matches.