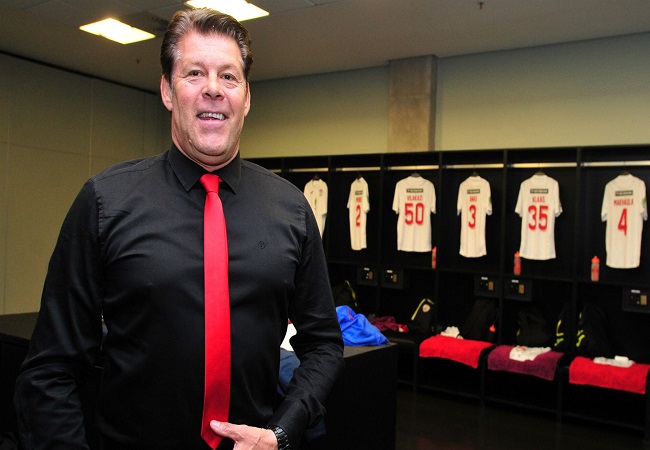 SAFCA president Gregory Mashilo along with SAFA have promised to stop Luc Eymael from getting a work permit to take the Chippa United job.
Chippa United has announced the Belgian technician Luc Eymael as their new coach. This despite calls to ban him from working in South Africa. Because he was reportedly at the heart of racist behavour in Tanzania in July.
This also despite Eymael himself telling this website that he has not signed any paperwork with the Chilli Boys. And he is still in Belgium fielding offers.
Now the South African Football Coaches Association, speaking to KickOff.com, have expressed their disgust at the news. And they have called on the PSL to do something.
"It's bad my brother. Very bad for our football." Mashilo reacts.
"We don't want racists in our league. We wish the PSL can work together with us and SAFA in making sure we don't allow such people to work in our league."
Mashilo also expressed his disappointment at the Eastern Cape club's decision, which he feels is disrespectful to South Africans.
"I don't understand why Chippa United hired him. I'm disappointed in their management. And it shows disrespect to South Africans." He adds.
"We hope Luc won't be allowed to coach. We've addressed SAFA and they are looking at it. They promised us that they will write to Home affairs to not allow him to get his work permit.
"We also call club bosses to be responsible on these matters because Luc is racist."