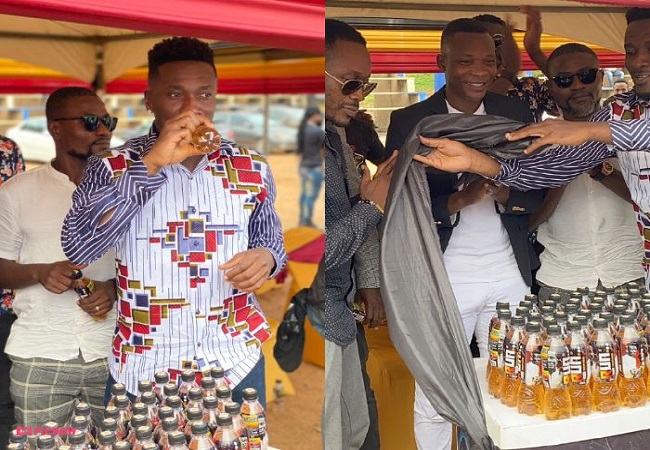 Ghana legend, Asamoah Gyan has been unveiled as a brand ambassador for Run energy drink vit3 fire edition. The former Black Stars captain was in 2017 announced as the brand ambassador for the Run energy drink when it first hit the market.
With the local company making strides and growing over the last few years, a new and improved product have been introduced into the market.
At the official launch of the new product on Wednesday, 23rd December, Asamoah Gyan was unveiled as a brand ambassador.
Taking to his social media, the adored veteran striker has urged his fans to continue patronizing the product.
"Yesterday I was unveil with the all new Run energy drink vit3 fire edition. It is an honor to have renew my contract with Twellium industry Ghana. It has been amazing years of working together with them. And I want to thank all my fans who patronize the product. "Continue to support me in every little ways that you can. Thank you." A post on the Instagram page of Asamoah Gyan reads.