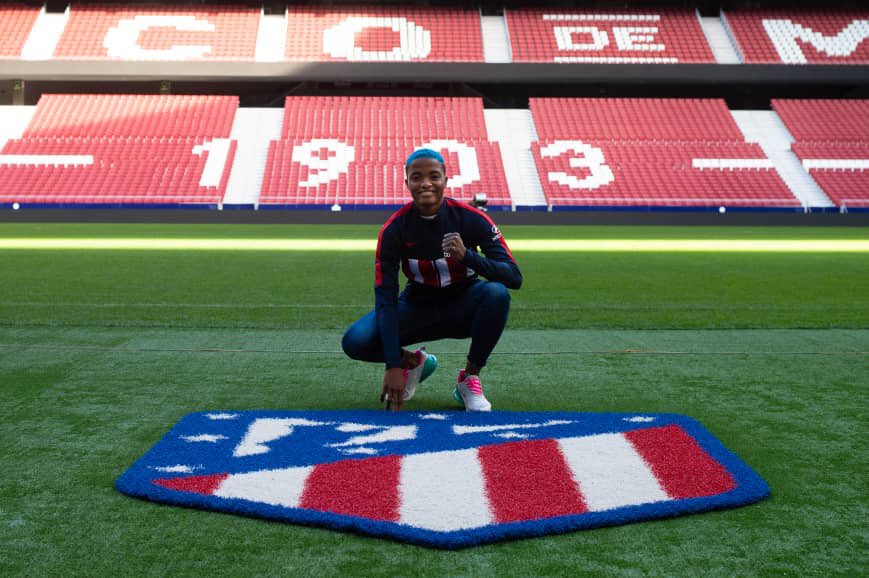 Super Falcons forward Rasheedat Ajibade said her move to Atletico Madrid Feminino is a step forward in her career.
Rasheedat joined the Rojiblanco January 1 2021 from Norwegian club Avaldsnes IL.
Atletico confirmed the signing of the player via a statement on it's official website on Sunday.
Rasheedat while speaking after putting pen to paper said she was excited to have joined the club.
" It is a great privilege and an opportunity to be here. 
"I am excited to be a part of this team and I hope that together we achieve success. 
"It is a great step in my career and a great challenge for me and I am ready to give it my all ".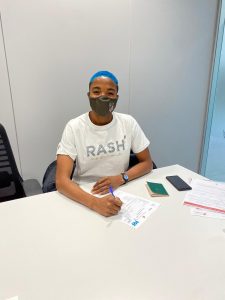 Speaking forward, the Super Falcons forward said;
 " I am a versatile, versatile, energetic and hard-working player.
 " I tell the Atléticos that I'm going to do my best so that they and the team can feel proud ."
A statement on the club website reads;
"The 21-year-old Nigerian international is pure physical power, an intense young player, with a very good stride, smart and fast, with a very good game reading. 
"Rasheedat is one of the main promises of Nigerian football, he can play as a winger and as an offensive midfielder thanks to his great versatility. 
Before moving to Avaldsnes IL, Rasheedat was the captain of FC Robo till 2018 and played in the Nigeria Women Football League (NWFL).
The forward confirmed her move with a message on her official Twitter account.
"It is a great privilege & joy for me to be joining Atletico Madrid Feminino.
"It is an opportunity I will never take for granted, and I am ready to give my all to push this great club to even greater heights."