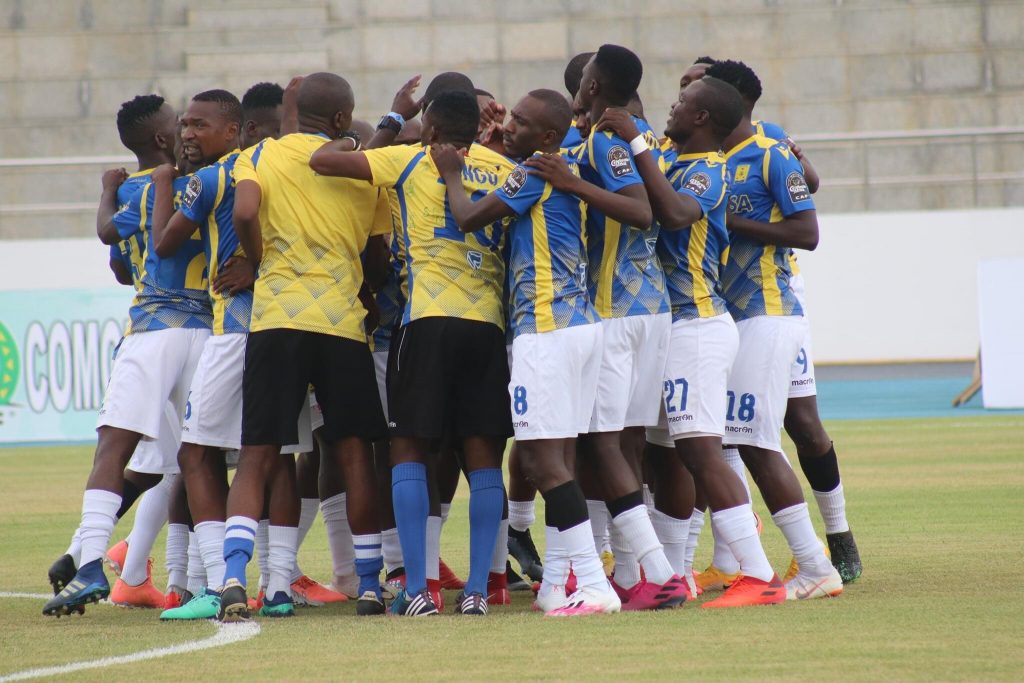 Mozambican giants UD Songo are hosting Zambians Napsa Stars FC in a Confederation Cup qualifying match in Beira today Wednesday.
The two teams played out to a goalless draw in the first leg staged in Lusaka.
Napsa have travelled to Mozambique with a 23-member squad.
Songo are under coach Nacir Armando ahead of the match.
The Mozambicans have since been boosted by the availability of goalkeeper Guirrugo who missed the first away leg after testing positive for coronavirus.
The overall winner between the two teams tomorrow will advance to the group stages. The first leg played in Lusaka ended 0-0.
Ahead of the match, Napsa have released their line-up.
Line up: Shaban Odhoji, Luka Nguni, Bornwell Silengo, Luka Banda, Amos Simwaza, Dickson Chapa, Danny Silavwe, Jacob Ngulube, Bornwell Mwape, Adoko Daniel, Austin Banda