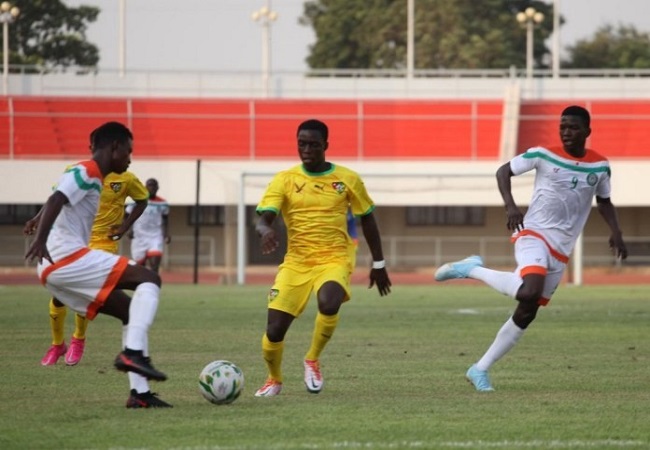 WAFU-B U17 Qualifiers tournament opened at Kégué Stadium in Lomé on Tuesday 5 January. And the young Sparrowhawks of Togo beat their Niger counterparts with 2 goals to 1. The young Nigeriens opened the scoring in the 30th minute. Though the Togolese got several opportunities, the boys of coach Maurice Noutsoudjè will go on break with this disadvantage.
In the second half, the young Togolese became more hitting putting their opponents in danger. Baboulin Kolani equalised in the 56th minute. And Ouzeroudine Kperedja scored the winning goal for Togo just before the end of the game.
With regard to Covid-19 pandemic, the competition taking place from 5th to 18th January should play beind closed doors with health protocols.
Togo will meet Benin on the second day.