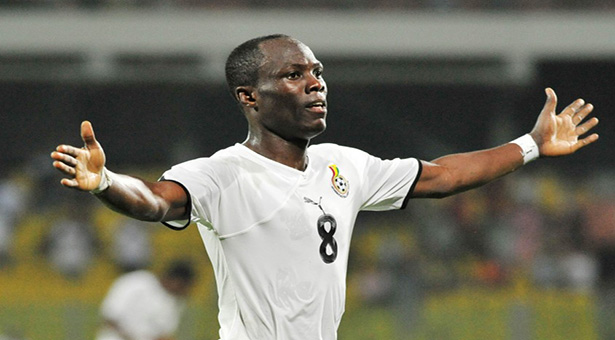 Former Black Stars midfielder Emmanuel Agyemang-Badu said Ghana have to master set-pieces craft in order to end their AFCON drought.
Ghana have not won the Africa Cup of Nations (AFCON) since 1982 and missed out clinching the trophy both in 2010 and 2015.
Read more: Black Starlets coach Ben Fokuo unveiled squad for 2021 WAFU Zone B
And for Emmanuel Agyemang-Badu Badu, Ghana have to take example on Herve Renard's tactics as the French manager claimed the title with Zambia (2012) and Côte d'Ivoire (2015).
"Our confidence level when it comes to set-pieces is low but what I will say is that any country that wins the Africa Cup of Nations needs to be good on set-pieces," he told Angel FM.
"Herve Renard won all his AFCONs from set-pieces. He realized he was not good in open play, so he decided to learn and take advantage from set-pieces and it paid off. So, I think we need to learn from it as a country."