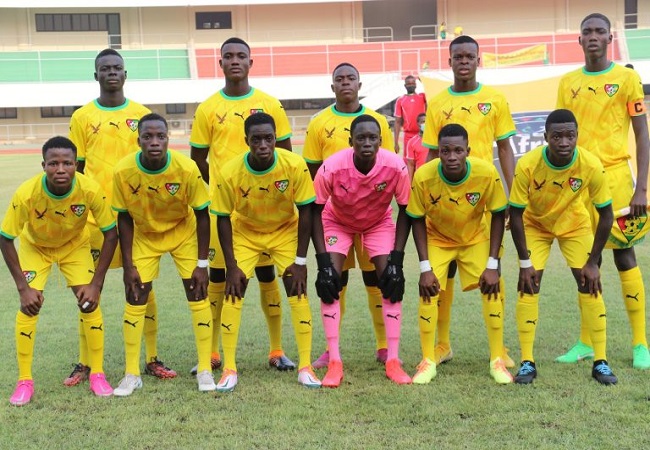 2021 WAFU Zone B Cup of Nations kicked off on Tuesday, 5th January at Kégué stadium in Lomé, Togo. The first teams qualified for the semi-finals of the Tournament could be known this Friday. Togo and Burkina Faso are in a good position.
Winners (2-1) against Niger last Tuesday, the young Sparrowhawks will be in action today for their second outing. Togo will be in challenge with Benin this afternoon to qualify for the final four. Game to kick off at 16:00 GMT at the Kégué stadium.
Burkina Faso is in the same situation. Having knocked out Benin 5-1, the young Stallions will face Niger for a place in the second round. Kick-off, 19:00 GMT in the same venue.