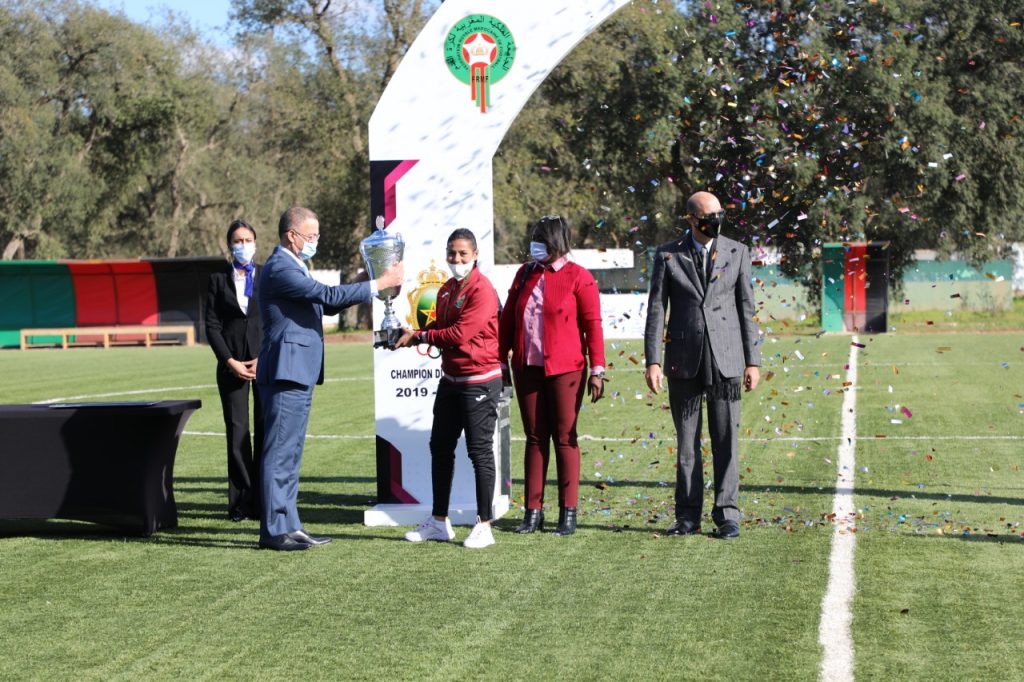 When Fouzi Lekjaa ran for Royal Moroccan Football Federation (FRMF) presidency seven years ago, his campaign promised that women's football development would be one of the cornerstones of his leadership.
Morocco and Africa need to invest in female football coaches, he said back then, a move that would fast-track the growth of the women's game in the North African country. The astute football administrator has spent most of his tenure working towards this goal.
The fruits of his labour are beginning to pay off after AS FAR won the inaugural national women's championship. The army side were on Sunday given their medals and trophy for winning the 2019/20 season.
And now, together with his National Women's Football League (LNFF) counterpart, Khadija Ila, they are embarking on a drive to have 1000 licenced female coaches by 2024.
The FRMF says it is aiming "to have 90 000 active female footballers" in three years' time.
"The 2020/2021 season will mark a turning point in the history of national women's soccer and the beginning of a new era of professionalism," the FRMF says.
The 2021/2022 season will have 14 teams in the top division, 30 in the second division which will be divided into two groups of 15 and 28 third division teams divided into two groups of 14.
"The clubs must have a senior team, an Under 17 team and another Under 15 team to participate in their respective competitions. In addition, it is obligatory to appoint a female as an assistant coach if the head coach is male. The staff of the Under 15 teams must strictly compose of women."
The minimum wage in the women's game has been set at US$350 for top-tier footballers while those playing in the second division will earn, at least, US$260.
A coach for a top-flight women's club will pocket a minimum wage of US$550 while their second division counterparts will earn US$300.
In November, the FRMF appointed Reynald Pedros as national women's team coach. The two-time UEFA Champions League winner is expected to turn around the fortunes of the Atlas Lionesses.
With such massive investments and big plans, surely the best is yet to come from Morocco women's football fraternity.