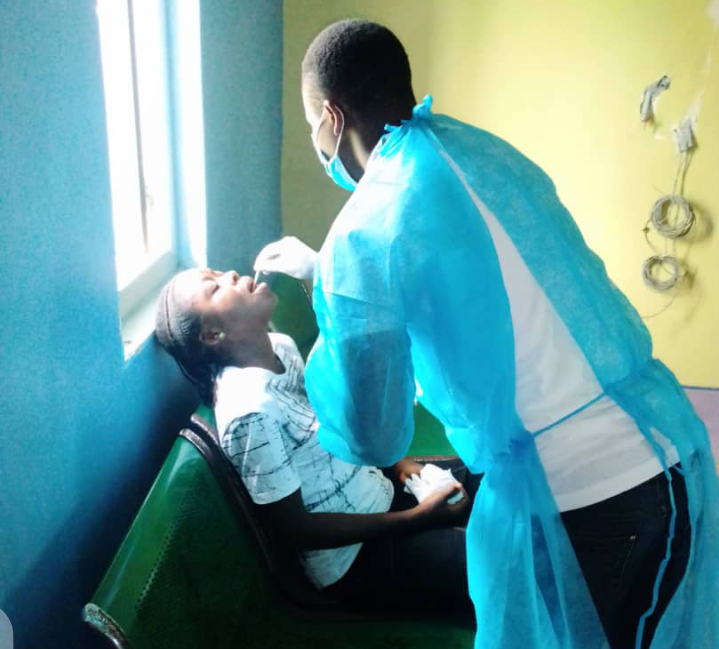 Bayelsa and Sunshine Queens have  in line with directives for clubs in the Nigeria Women Football League(NWFL) players and officials undergo a compulsory COVID-19 test.
Players and officials of both clubs  underwent the compulsory COVID-19 ahead of week 5 of the NWFL Premiership next week.
Africatopsports.com learnt from thenwfl.com that both club did the test after their week 4 games.
Bayelsa Queens players and officials did their test at the Bayelsa Molecular Laboratory in Yenagoa.
"The players and officials of NWFL Premiership side, Sunshine Queens and Bayelsa Queens have done their compulsory COVID-19 test ahead of the week 5 of the league.
"The management of the NWFL last week mandated clubs to conduct the test ahead of the week 5, which is in accordance with the directive from the federal ministry of sports that all teams participating in the league must undergo another round of COVID-19 test."
Speaking after the round of test, the Chairman of Bayelsa Queens, Robin Apreala urged the players to adhere strictly to all the preventive measures of the COVID-19 pandemic and most especially use the nosemask everytime.
The experienced Sports administrator further praised the management of the NWFL for their firmness towards developing the league.
Other clubs are expected to conduct their COVID-19 test before the start of week 5 of the NWFL Premiership.