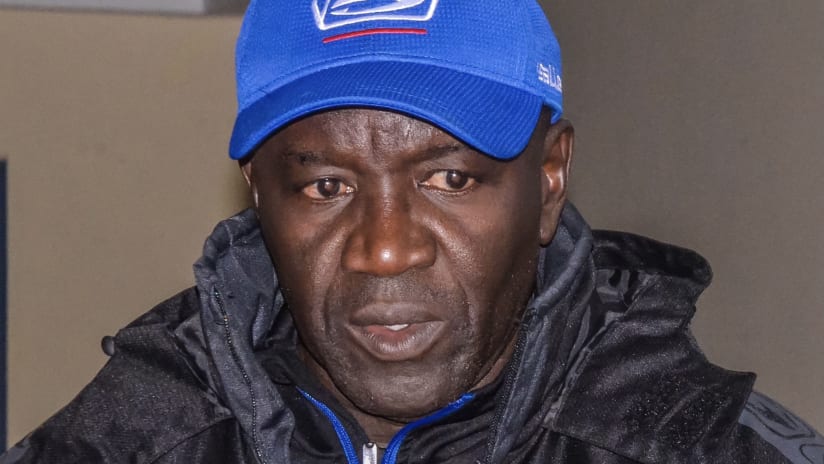 Guinea football league gurus Horoya AC have been boosted by the availability of their coach Lamine N'Diaye.
The Senegalese coach has resumed coaching Horoya after receiving the Confederation of African Football (CAF)'s green light to coach for a year, while upgrading his coaching qualifications that were found wanting.
Horoya website has confirmed the return of the coach, saying CAF had given him a one-year relief to upgrade his highest qualification, which is Uefa A Licence.
"It was by sending a copy of his UEFA A diploma that the Franco-Senegalese technician obtained what amounts to a waiver. Winner of the 2010 Champions League and finalist of the Club World Cup the same year with TP Mazembe, Lamine N'Diaye only has the A license from CAF, which now requires the B license for its interclub competitions.
"A refresher session organized by the Guinean Federation or elsewhere will allow him to get in good standing."


The coach watched the recent matches for Horoya from the terraces while CAF scrutinised his qualifications in view of new rules regarding coaching badges.
In a letter addressed to Horoya, CAF Club Licensing Senior Manager, Muhammad Sidat confirmed that they had granted the coach temporary relief.

"Regarding the coaching license requirements for the 2020/21 CAF Interclub season, we have received the UEFA A diploma from coach Mr. N´Diaye Mamadou Lamine.
"So please note that CAF has now decided to grant an exceptional one-season approval to coach Mr. N´Diaye Mamadou Lamine.
In this case, the coach will be allowed to sit on the bench during the matches of CAF Interclubs 2020/21 as the head coach of the team," reads the letter.
A few weeks ago, CAF announced that 21 coaches, including Africans, Europeans, and Brazilians, were declared unfit to coach teams involved in CAF interclub competitions this season, as they do not hold the appropriate coaching license.
"Through the implementation of the CAF Club Licensing system, all head coaches of clubs engaged in the 2020/2021 edition of Total CAF Champions League Total CAF Confederation Cup must have the "CAF A" coaching license.
"In addition to the "CAF A" license, coaches holding a "PRO license" from a valid sister confederation are also eligible to take part in CAF club competitions. To be able to coach at a certain level in Africa now, it will therefore be necessary to enroll in a licensing course and obtain a diploma," a statement from CAF says.