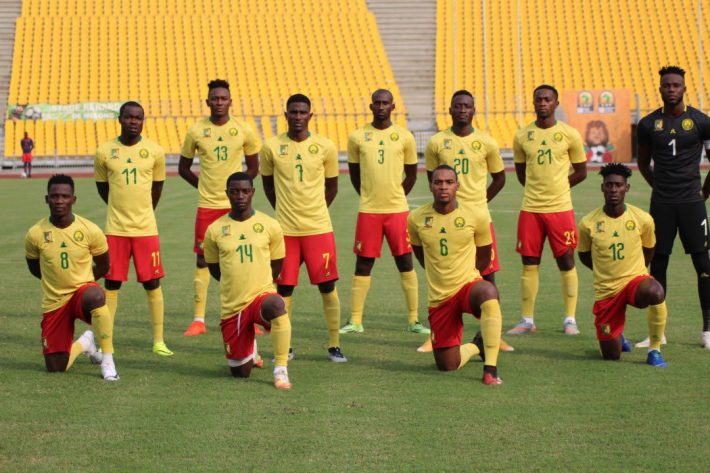 Cameroon will play the first game of the African Nations Championship (CHAN 2020) against Zimbabwe (4 pm), while Mali and Burkina Faso will face each other later at 7pm. Read through this article to know why you shouldn't miss any game of this group A.
Cameroon
Host country of CHAN 2021, Cameroon will take part in the competition for the 4th time in six editions. In 2011 and 2016, the Indomitable Lions A 'reached the quarter-finals, their best performance. This time, they will have the pressure of the organizing country because they are forced to perform well in front of their home crowd.
The pressure will be even greater as the Lions A 'have had a poor performance lately. The preparation mini-tournament organized at their home to prepare for CHAN was a disaster. A draw against Uganda and two losses against Niger (1-2) and Zambia (2-0), the results are not at all famous. But Cameroon could show another face during the competition itself. He will open hostilities this Saturday against Zimbabwe from 16:00 GMT.
Read more: CHAN 2020: Infantino arrives Yaoundé for opening game
Zimbabwe
Like Zimbabwe's A-side, which is doing much better than before, the locals have little to envy. In six editions, Zimbabwe will be present at CHAN for the fifth time. Suffice to say that the Warriors are regulars in the competition. They surprised observers in 2014 by finishing in fourth place and could do the same thing again. Zimbabwe is therefore a team to be taken very seriously in this competition and Cameroon should play well to avoid falling into the Warriors' trap in the opener scheduled for Saturday in Yaoundé.
Burkina Faso
From Burkina Faso, not much has been learned from his participation in CHAN. Qualified for competition in 2014 and 2018, the Stallions were unable to make it through the group stage. Will the third participation be the right one for them? The question remains. If they are determined to advance to the quarter-finals, Burkina Faso must start the competition well, beating Mali on Saturday in their first outing.
Mali
For its fourth participation, Mali certainly does not intend to make up the figures. This country arrives with a contingent experienced in the task and from clubs such as Stade Malien and Djoliba, two of the flagship teams of its championship. Finalists in 2016 against the Democratic Republic of Congo, the Eagles will be keen to do better this time and why not win the competition. And their opponents will have to be careful, starting with Burkina Faso, which they face this Saturday from 7:00 p.m.
Note that the two players to watch in group A are Jacque Zoua and Yannick Ndjeng. Without clubs, the two Cameroonian internationals, former residents of the A, recently signed up with AS Futuro, a local club, to be able to play CHAN. They will bring their experience to the Lions.
Group A
Saturday January 16
Cameroon – Zimbabwe | 4 p.m. in Yaoundé
Mali – Burkina Faso | 7 p.m. in Yaoundé
Wednesday January 20
Cameroon – Mali | 4 p.m. in Yaoundé
Burkina Faso – Zimbabwe | 7 p.m. in Yaoundé
Sunday January 24
Burkina Faso – Cameroon | 7 p.m. in Yaoundé
Zimbabwe – Mali | 7 p.m. in Douala (Japoma)