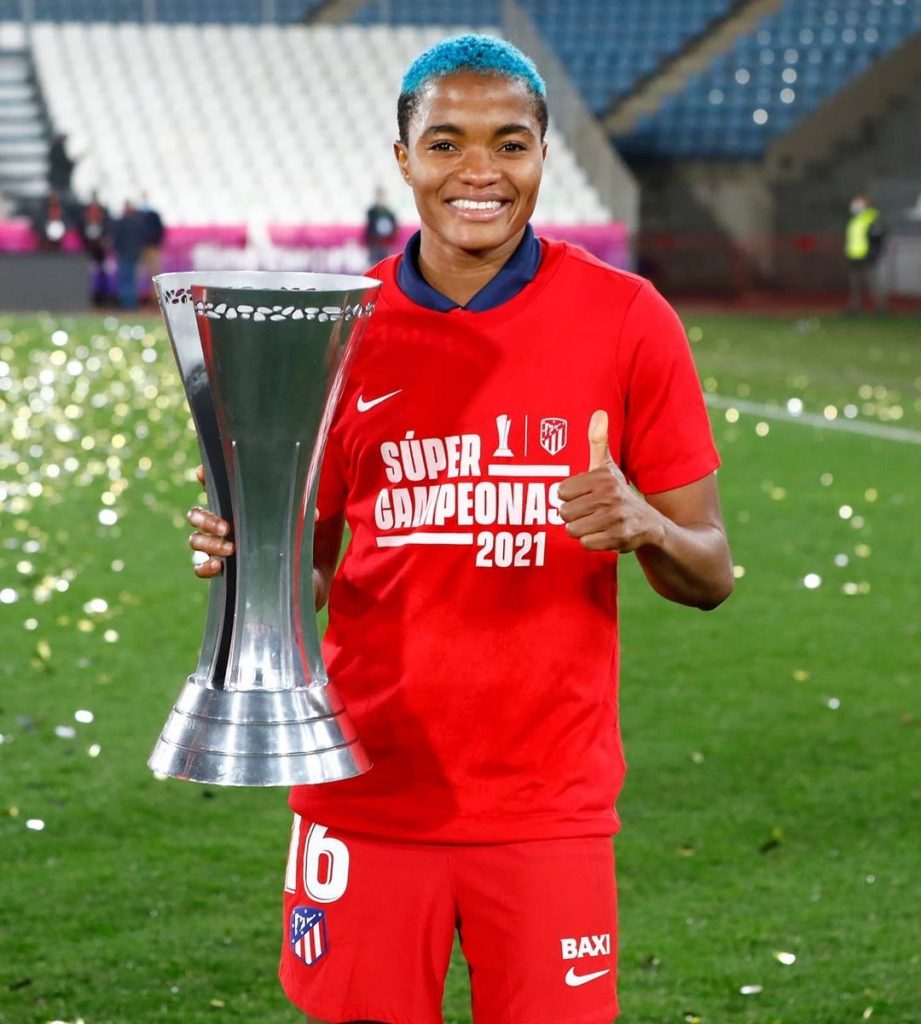 Super Falcons forward Rasheedat Ajibade was in action as Atletico De Madrid Femenino defeated Levante Femenine.
Ajibade joined Atletico Madrid this January made her appearance in the 80th minute.
The former FC Robo forward missed the semi-final game against Barcelona Femenino in the semi-final but made a 10 minutes cameo in the 3-0 win.
Atlético jumped onto the grass of the Almeria stadium ready to carry the weight of the game. 
Through fast ball circulation, Sánchez Vera's men began to find spaces in the granota rear and as a result the first chances came. Paraluta successfully stopped the shots from Santos, from the front, and Tounkara, at the exit of a corner, before the score was drawn in the 15th minute. signed a double before the break at 21 and 32 minutes of play.
In the second half, Levante took a step forward and tried to find the goal that would get him in the game. 
However, the rojiblancas, well positioned and generous in the effort, surrounded the goal of a sure Lindahl and tried to find the fourth on the counterattack. 
The scoreboard would not move any more and after the final triple whistle by Frías Acedo the joy overflowed in the rojiblanca experience, who will return to Madrid with the Super Cup in his luggage.