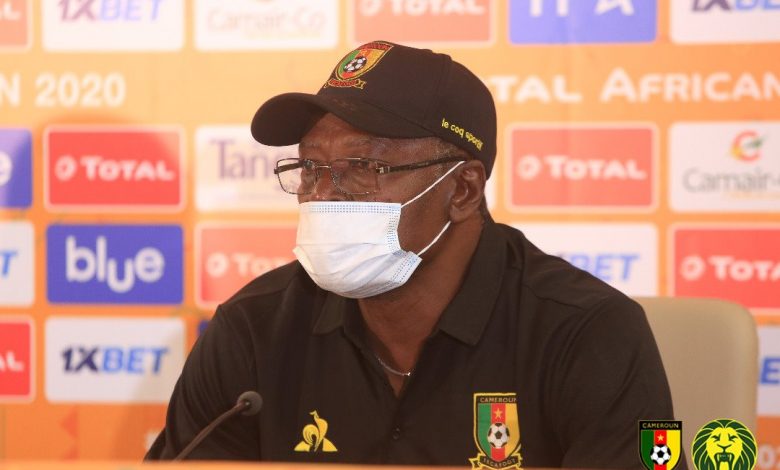 Cameroon coach Martin Ndtoungou Mpile expressed satisfaction following the winning-start of his side against Zimbabwe in the CHAN 2020.
Intermediate Lions succeeded their entrance in the African Nations championship they are hosting.
Jacques Zoua and his teammates defeated the Warriors of Zimbabwe in their opening game thanks to Salomon Charles Banga's goal.
Read more: CHAN 2020: Warp up of MD 1 in Group A as Cameroon started with style
And their coach Martin Mpile is delighted with that win and vowed after the game, that they are going to monitor their next opponent, who is Mali.
"First, I would like to thank Zimbabwe team for having a good game," Mpile told CAF Media.
"I am satisfied with the three points acquired during this first day, because this is important for the start of each tournament. We will study Mali, our next opponent." he added.