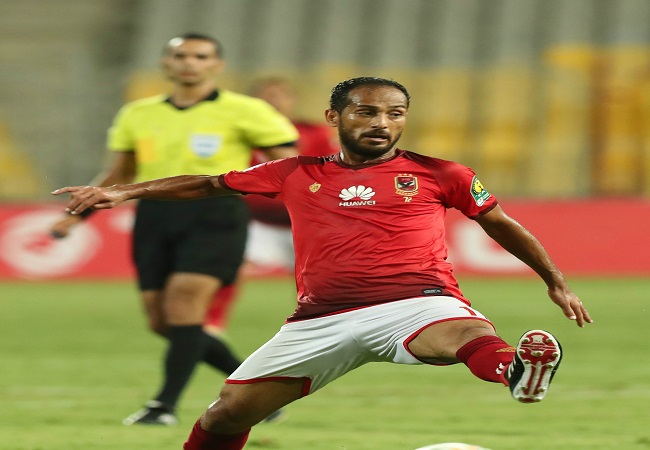 Al Ahly met National Bank of Egypt in Egyptian Premier League game on Sunday. Encounter during which Ahly veteran Midfielder Walid Soliman got muscle injury. The midfielder will thus be away for one month further to this injury.
Ahly announced on their official website that the 36-year-old international will miss the FIFA Club World Cup competitions scheduled for 4 February in Qatar. As the X-rays revealed that the player suffers from a tear in the posterior muscle.
South African Ahly Coach Pitso Mosimane assured that he started with Soliman in Sunday's game. Game that ended with a goalless draw, after making sure that the player is ready to play after warming up.
Eventually, the team's doctor, Ahmed Abu Abla, revealed that the player suffered from a muscle injury, which made the technical staff choose to substitute Soliman after only 30 minutes from the beginning of the game.
Soliman participated with the Reds in five matches so far this season, scoring four goals and providing one assist.
Egyptian Premier League champions Ahly, who are leading the standings table with 17 points after winning in five games and two draws, will reportedly fly to Qatar on 29th January, ahead of the World Cup, as the Confederation of African Football Champions League winner.