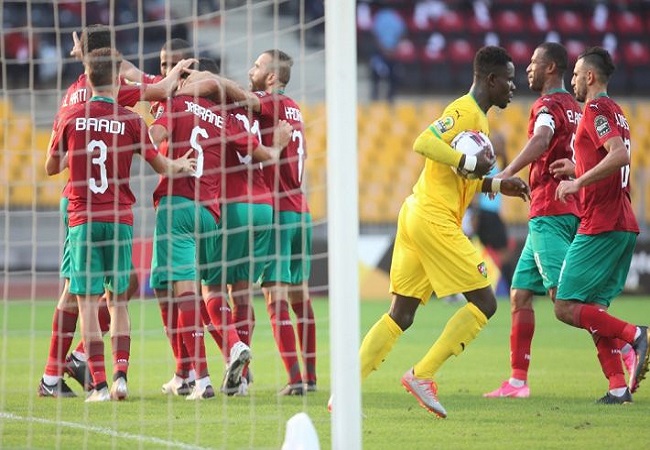 Without much effort, Morocco, CHAn defending champion, won the three first point against Togo in group C openinig game of CHAN 2020. The single goal Yayha Jabrane scored in a double penalty attempt helped the Atlas Lions to lead the group. The Sparrowhawks of Togo displayed an excellent game. But not enough sufficient for goalkeeper Aïgba Moubarak and teammates to be happy. As they couldn't come from behind for the single goal of the game they conceded in the first half.
The second game of group opposed Rwanda to Uganda. Game that ended in winless draw. Uganda have become accustomed to the competition the edition of Sudan. But they never succeed in going beyond the first round. Uganda managed to neutralize Milton Karisa's teammates at the Reunification Stadium in Douala. However, their effort was not rewarded despite their commitment.
The Amavubi, despite numerous actions in the second half, failed to hit the net of opposing goals.
Rwanda, organizing country of the 2016 edition, displayed a nice game. But the revelation, Innocent Nshuti and teammates failed to score. The two teams finally shared the spoils in the East Africa derby.
The Ugandan Jonathan McKinstry-led palyers should put more next time if they will to qualify for the second round.