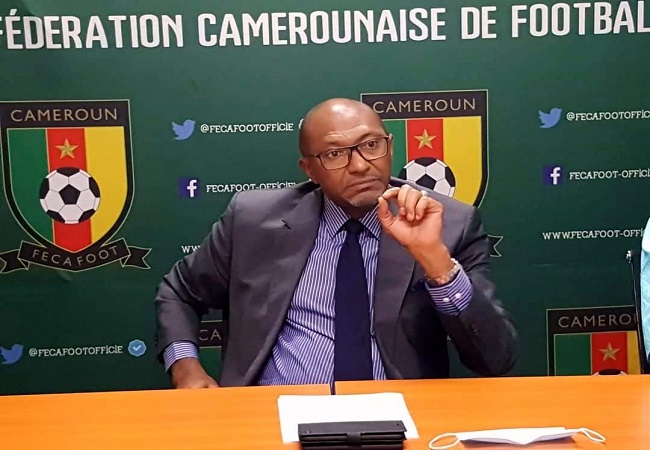 The delayed African Nations Championship (CHAN) finally kicked off in Cameroon last Saturday. People have been enjoying trademark fanfare but off the field there is anything except unity in the bosom of the national federation (Fecafoot). National football authority that has been riven with political division.
In the opening game, the hosts beat  Zimbabwe in front of a socially distanced crowd in Yaounde. It was so much so that FIFA president Gianni Infantino who attended the meeting has called on  Fecafoot officials to respect a decision from the Court of Arbitration of Sports (CAS) annulling elections of 2018.
Earlier this week, CAS ruled the ballot, which saw Seidou Mbombo Njoya voted in as Fecafoot president, invalid after several amateur clubs challenged the election procedure which they said was flawed.
The judgement means Njoya has been stripped of his power. But to add to the confusion CAS declined to reinstate the Fecafoot executive elected in 2009. Instead recommending that the current board prepares for new elections.
The set-up will be headed by secretary general Benjamin Banlock, whose title will change to interim secretary general. With Njoya having to step away from the process.
"CAS took a decision to cancel the elections. At the same time the current leadership has to make the necessary arrangements to organize new elections." Infantino told Cameroon Radio Television.
"It's important now that everyone stays calm. And that we give the federation the time to make the necessary amendments.
"FIFA will be involved in following this process closely to ensure that new elections take place. And that there is a new governance structure to run the football federation in Cameroon.
"An important country like Cameroon should be an example. Not only to Africa but to the world. Because when it comes to football, Cameroon is a world power." He ended.