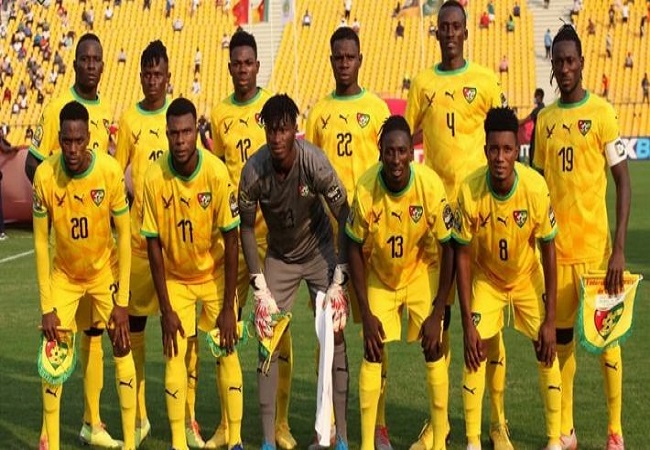 Uganda is playing Togo tonight for their CHAN 2020 group C second game. Uganda record 1 point in their first game against Rwanda resulting in a draw. While debutant Togo lost thier frist game against Morocco favourite of the group. If either Togo or Uganda expect to keep chance to qualify for the second round, winning this game is mandatory.
The Sparrowhawks of Togo Excelled Against the title holders. But they were unlucky and lost the game. The same performance against the Cranes of Uganda can pay well. As another defeat will send Togo team A home. Uganda can still hope to qualify if they obtain a draw in this game.
The Game that took place earler today between Morocco and Rwanda resulted in goalless draw. Morocco leader of the group with 4 points.
Uganda starting XI:
Charles Lukwago, Aziz Abdu Kayondo, Denis Iguma, Shafiq Kagimu, Paul Mbowa, Mustiafa Mujuzi, Ibrahim Orit, Tonny Mawejje, Muhammad Shaban, Bright Akukani, Ojera Joackiam.
Uganda starting XI:
Abdoul-Moubarak Aïgba, Abdoul-Sabourh Bode, Bilal Moussa, Kokouvi Amekoudji, Messan Toudji, Abdoul-Halimou Sama, Yendoutie Nane, Kparo Jarry Ahoro, Ismail Ouro-Agoro, Marouf Tchakei, Abdou-Samiou Tchatakora.