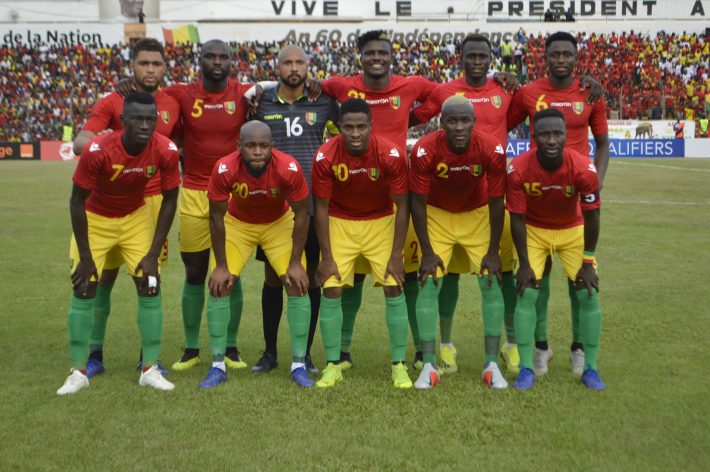 Zambia scored late to force a 1-1 draw with Guinea at Limbe Omnisports Stadium on Saturday night.
Victor Kantadouna for Guinea scored in the 58th minute before Spenser Sautu grabbed the equalizer for Zambia with three minutes to full-time.
Sautu had come off the bench to replace Amity Shamende.
The result leaves Guinea still top of the group with four points from two games whereas Zambia are on second place also with similar number of points.
Zambia now must win at all cost their final group game against Namibia whereas Guinea wind up with Tanzania and can sail through with any win.
Starting line ups:
Probable line up for Guinea: Mohamed Coumbassa, Mohamed Bangoura, Ibrahim Dombouya, Mohamed Traore, Ibrahim Camara, Mamadouba Bangoura, Morayle Sylla, Camara Moussa, Mory Kante, Yakhouba Barry, Naby CamaraCoach: Mohamed Bangoura