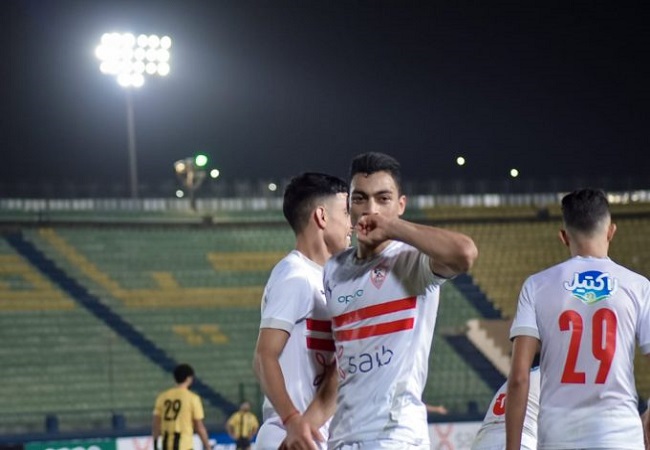 Mostafa Mohamed has been heavily in link with a move away from Zamalek for a while. As several European sides have expressed their interest in the forward. The 23-year-old gathered interest from teams all over Europe. And he seemed close to joining Ligue 1 outfit Saint-Étienne in the winter transfer window.
He was on the verge of completing the move, before talks broke down after Saint-Étienne's president Roland Romeyer comments.
Les Verts are reportedly still interested in Mohamed. But Turkish giants Galatasaray have re-entered the race for his signature.
Zamalek board member, Ibrahim Abdallah, talked about Galatasaray's interest as if they are willing to restart negotiations with Saint-Etienne.
"We were surprised by what was said about Galatasaray making a new offer for Mostafa Mohamed. Because the current offer is the same that was made two weeks ago," OnTime Sports TV 2.
"The negotiations with Galatasaray were suspended after Mostafa Mohamed's agent sent an email to the Turkish club. And he told them that he did not wish to negotiate with the club.
"But today we were surprised by the talk about the offer as if it was new. We do not know why this conversation restarted.
"We're open for Mostafa Mohamed's departure. We will not stand in front of his desire to move abroad. But we have closed the door to negotiations with Saint-Etienne club.
"He's a great player and one of the most best scorers in Egypt and the top scorer of the Youth African Cup of Nations. We value him a lot and will not give him away at a low price.
"The player is present and committed. And there is no reason for such rumors.
"We are surprised, we feel as if there is a thermometer measuring the stability of the club with such rumors. Perhaps it's to disperse Mostafa Mohamed." He added.