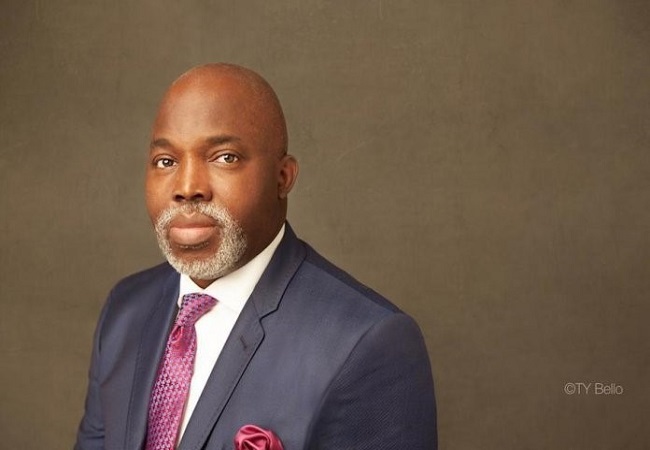 Nigeria Football Federation (NFF) President Amaju Melvin Pinnick has been cleared to run for a seat in the FIFA Council at the elections to take place for 12th March in Rabat, Morocco.
In a letter dated 26th January 2021, Chairman of FIFA's Review Committee, Mukul Mudgal, informed Pinnick of his eligibility to contest the FIFA Council seat.
"We refer to our correspondence dated 18 November 2020 regarding the subject matter. In this regard, we kindly inform you that the Review Committee has declared you eligible for the position of member of the FIFA Council." The letter sighted by THISDAY read in part.
Pinnick, a former First Vice President of CAF is aspiring to become the third Nigerian to seat on the FIFA Council. This after Etubom Oyo Orok Oyo and Dr Amos Adamu had represented the continent on the hallowed chambers of world football governing body.
Speaking via his Twitter handle shortly after he was cleared to contest the FIFA seat at the 43rd Ordinary General Assembly of the Confederation of African Football (CAF) coming up in Rabat, Morocco on 12th March, later this year, Pinnick solicited for support from both his supporters and critics.
"As part of my commitment to keep pushing Nigerian and African football forwards and upwards, I would like to announce that I have now been cleared by the FIFA Review Committee to seek a position on the FIFA Council at the forthcoming elections." Stated the NFF chief.
Pinnick recalled that since 2014, "when I first got into the office of the President of the Nigeria Football Federation, I have always maintained that Nigeria and Africa deserves to be more visible in the administration of World Football. And this is still part of that quest….a major step in seeking a seat at World Football's governing table.
"With that extremely important test passed, I can continue to push for more representation of the African continent in world football." Observed Pinnick who is a CAF Executive Committee member.
He reeled out some of the heights he has taken Nigerian football to attain under his watch.
"Before our board came, Nigeria football was almost 100% government dependent. Now, we have attained 60% self-sufficiency with our drive to be totally financially independent still in effect."
Pinnick hopes whoever was going to succeed him in 2022 will build on the relationship he has created with Corporate Nigeria.
"Hopefully, the next President of the Federation will build on the relationships we've nurtured with Corporate Nigeria over time continues."
With Incumbent CAF President, Ahmad, disqualified, the race to ascend the topmost football post in Africa appears a level playing field with the all-clear given to all the four contestants in the race.
Those in the race include; President of Senegalese FA, Augustin Senghor, former FIFA executive member, Jacques Anouma (Ivory Coast), President of Mauritania FA, Ahmad Ould Yahya and South African Billionaire and owner of Mamelodi Sundowns, Patrice Tlhopane Motsepe.
Pinnick is believed to be backing Motsepe after dropping his initial bid to go for the continent's top football job.