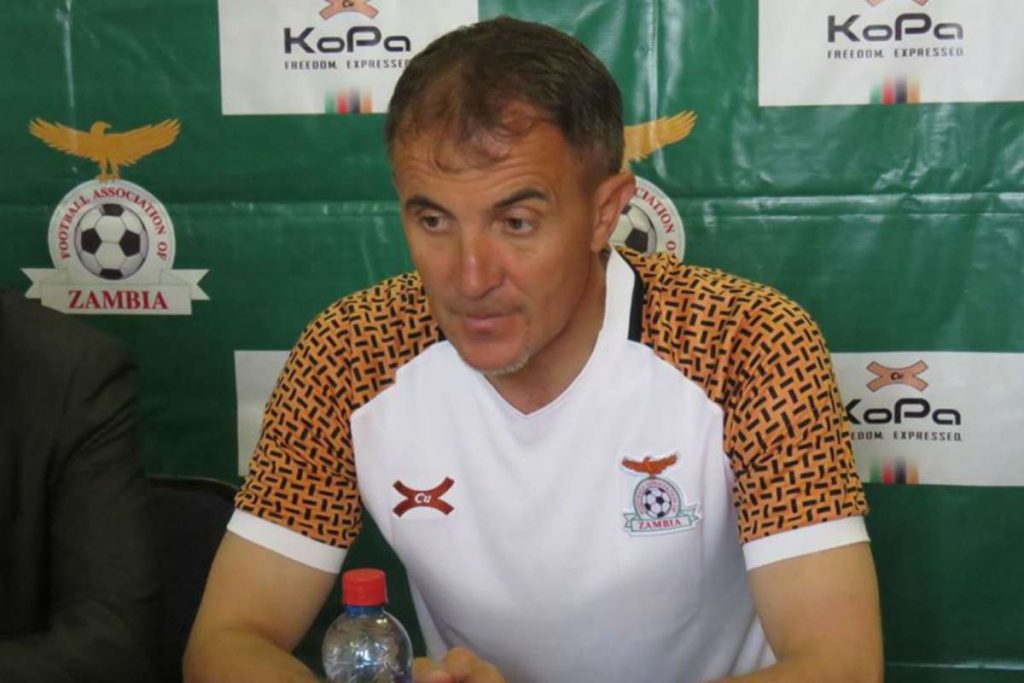 Zambia sailed through to the quarter-finals of CHAN in Cameroon after a 0-0 draw against Namibia on Wednesday night.
Zambia booked their place in the last-eight after finishing second on goal aggregate in group D. The match took place at Limbe Omnisports Stadium in Cameroon.
Zambia finished with five points from three games while Namibia played for mere pride.
The Brave Warriors wound up the competition with one point from three games.
The Brave Warriors still failed to live up to expectations having lost twice and have exited the continental competition for home-based players without scoring.
Zambia date holders Morocco in the quarter-finals.
Line ups:
Zambia: 18. Allan Chibwe, 4. Adrian Chama, 5. Luka Banda, 23. Zachariah Chilongoshi, 27. Clement Mwape Mulashi, 15. Kelvin Kapumbu, 7. Kelvin Mubanga, 21. Paul Katema, 14. Collins Sikombe, 12. Moses Phiri, 17. Emmanuel Chabula
Substitutes:
16. Lameck Siame, 26. Patrick Chooma, 3. Benedict Chepeshi, 6. Benson Sakala, 9. Amity Shamende, 13. Friday Samu, 19. Jack Chirwa, 20. Spencer Sautu, 22. Golden Mafwenta, 25. Dominic Chanda, 26. Pride Mwansa, 32. Harrison Chisala
Namibia: 1 Ndisiro Kamaijanda, 3. Charles Hambara, 4. Aprocius Petrus, 5. Pat Nevin Uanivi, 6. Alfeus Handura, 8. Elmo Kambindu, 11. Absalom Imbondi ©, 15. Marcel Papama, 20. Ivan Kamberipa, 25. Issakar Gururab, 28. Wesley Katjiteo