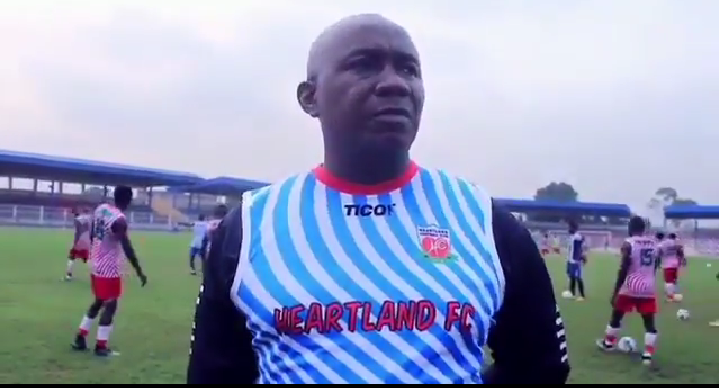 Heartland FC assistant coach Charles Uzor is upbeat they will get their first away points against Jigawa Golden Stars this weekend.
Heartland continued their resurgence on Matchday 6 coming from behind to win Akwa United 2-1 in Nnewi.
The Naze Millionaires will be on the road in Matchday 7 against Jigawa Golden Stars in Kaduna and Uzor sad with the preparedness of the team, they ate gunning for the maximum points.
Speaking during the club training, he said the team is preparing very well ahead of the game.
"Like the Premier League, everybody is seeing how its going and every team wanting to take their own game and even possibly they win games.
" For us in Heartland FC, one thing that I know and with what we have on ground and the preparation, I think we are going for three maximum points.
" We've not picked any point away from home and that is why we are working very hard towards this game.
On why he is so confident to getting the points against Jigawa Golden Stars, Uzor said their opponent are not stable.
"I believe they are unstable and unbalance because the technical head will not be on the bench which will be advantageous to us.
" They will be hosting us on a neutral ground in Kaduna.
"All things being equal I strongly believe that we will be going back home with all three points.
"The worst case scenario will be to share the points, he concluded .