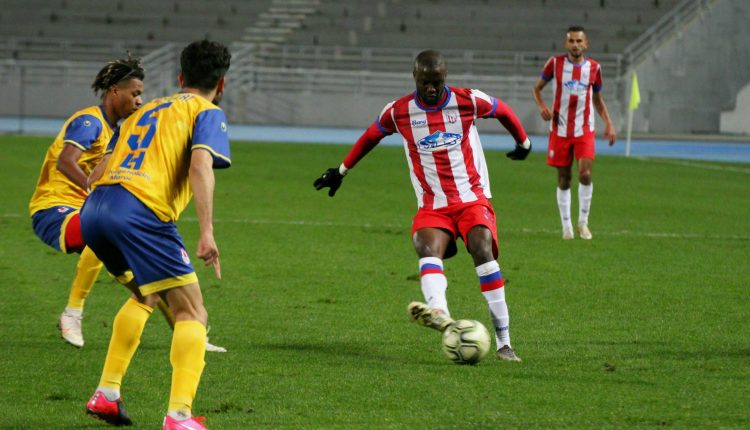 Sudanese giants EL Merrikh have announced the signing of Nigerian striker Tony Edjomariegwe from Morocco Athletic Tetouan FC.
.The Nigerian has joined El Merrick on a transfer fee of $200,000, El Merrikh have confirmed.
"Moroccan club Moghreb Athlétic de Tétouan confirm the Nigerian forward Tony Edjomariegwe has moved to the Sudanese giant El Merreikh SC. The deal is done for $200k. Welcome TOOOONY!," El Merrick tweeted on @El MerrikhSDN.
The Moroccan club has also confirmed that El Merrikh have bought the remainder of the Nigerian's contract which was set to expire this June.
"The managing office of Morocco Athletic Tetouan announces to its fans and the general media that it has officially terminated the details of the transfer of the Nigerian player, "Tony Idjomari," to the Sudanese Al-Merrikh team, for an amount of $ 200,000.
"Under the agreement signed between Morocco Club Atlétique Tetouan and the Sudanese club Al Merrikh, it was decided to sell the remainder of the contract for the Nigerian player, "Tony", which expires with the team in June of this year.
"Also, Morocco Club Atlétec Tetouan can only thank player "Tony Edjomari" for his distinguished level during the seasons in which he carried the team's shirt, wishing him success in his new experience in the Sudanese League," Tetouan website reports.