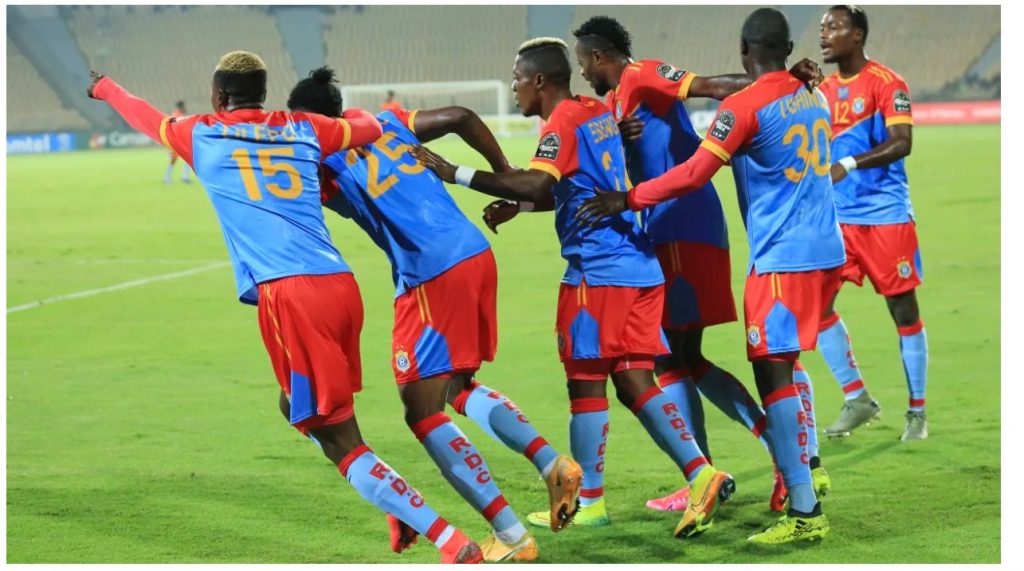 DR Congo national team has rejected the COVID-19 results on it's players and officials on Friday and demanded a second test.
The Leopards will play against hosts Cameroon in the second quarter finals of the ongoing Total CHAN but could be without some of their key players.
On Friday,  head coach Florent Ibenge confirmed that goalkeepers Ley Matampi and Guy Serge Mukumi as well as midfielder Doxa Gikanji have all tested negative for COVID-19 and could be involved in tonight's quarter final match against Indomitable Lions.
However, COVID-19 results released to the club revealed a dozen positive cases among the Congolese players. 
CAF doctors spent the night at the local Leopards hotel for new samples.
DR Congo Football Federation (FECOFA) Vice-President héobald Binamungu who is also the Coordinator of the national teams of the DR Congo said;
"We have some pretty complicated testing stories. 
"We had a lot of players tested positive, we also had a lot of doubtful players, that is to say who are neither positive nor negative. 
"It made us think and research in which laboratory these tests were done. 
"The laboratory in which we did the first tests is different from the one that does it now.
"CAF will tell us who are really positive and who are really negative. 
"We rejected the first results and asked for a second opinion."