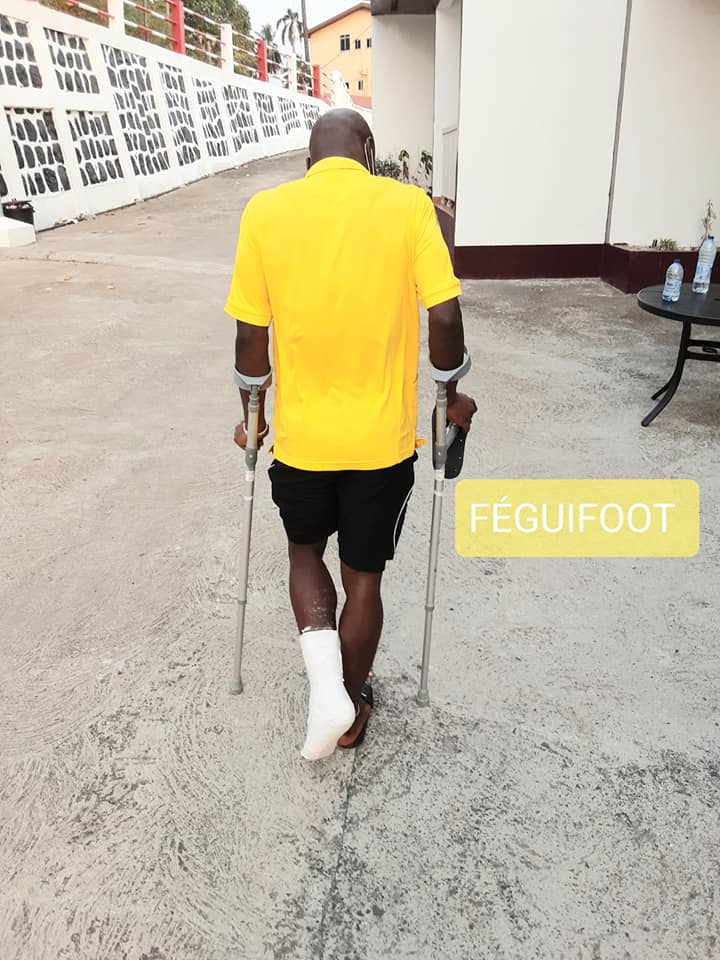 Guinea midfielder Moussa Condé has been ruled out of the African Nations Championship (CHAN) in Cameroon due to an injury.
He is the second Syli Nationale player to have his CHAN campaign ended by an injury after striker Sékour Oumar Yansane Akale failed a similar ordeal.
"He is also suffering from a ligament injury on his left ankle, according to the team doctor, who made him a plastered boot this Saturday, January 30 at the team hotel," Guinea Football Federation's Facebook page reports.
On a positive note, most players for have tested negative for Covid-19.
Guinea football federation Facebook page says they tested the players and their officials on Friday.
"Again, all results are negative, according to the ANSS doctor accompanying Syli National Local. Guinea will therefore calmly address its game against Rwanda, this Sunday at the Omnisports Stadium in Limbé," the page reports.