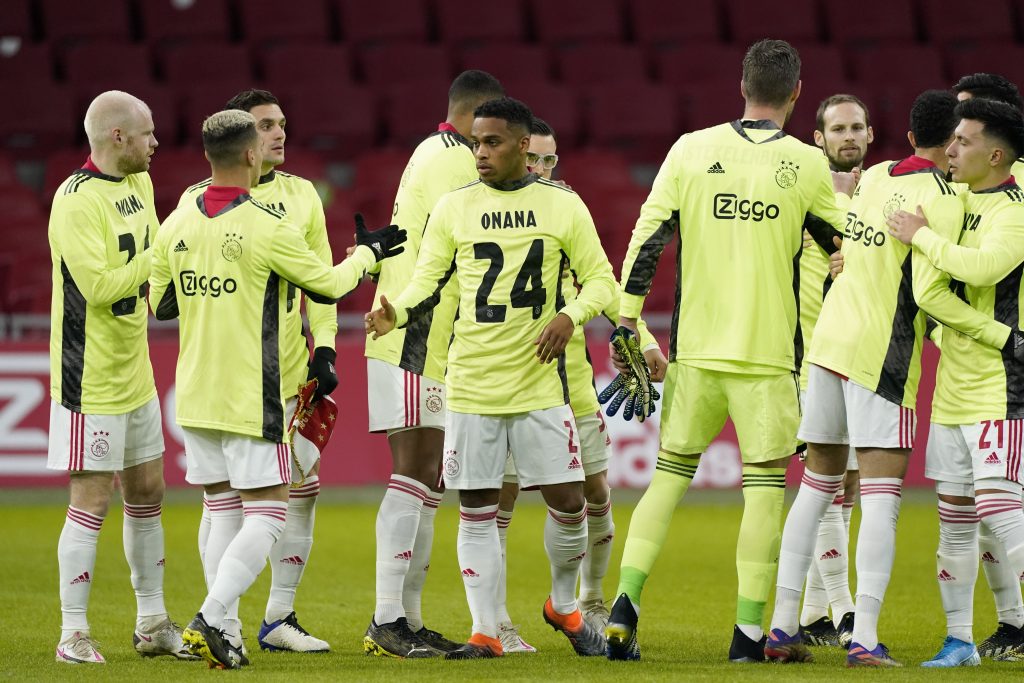 The whole Ajax Amsterdam team wear a shirt on the name of Andre Onana to show him their union after he has been banned by UEFA for doping.
UEFA have revealed earlier this month that they found the forbidden substance Furosemide in his urine, following the test in October 2020.
Read : One year doping suspension for Ajax GK Andre Onana
And the European football governing body imposed a 12-month ban on him. As a result, he can not play in club nor in the Cameroon national team.
Even though Ajax appealed to the Court of Arbitration for Sports (CAF), his teammates also expressed their togetherness with him ahead of their KNV Cup clash to PSV Eindhoven.