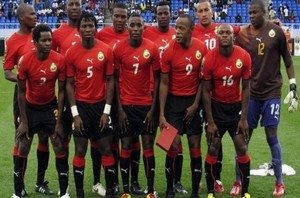 Mozambique's top-flight league has been suspended for 30 days with effect from this week.
The suspension in line with measures to curb the spread of coronavirus in the former Portuguese colony.
Mozambique announced the suspension of the league after the country's president Filipe Nyusi imposed, on 5th February 2021, the mandatory night curfew from 9pm to 4am to arrest rising Covid-19 cases.
The league was suspended after round four of games played over the weekend.
Currently, Black Bulls lead the log table with 10 points from four games.
Costa do Sol are the league's defending champions.
Mozambique coach Luís Gonçalves has said he fears the inactivity would affect the fitness of players.
Mambas have Africa Cup of Nations qualifying games against Rwanda and Cape Verde.
"We have to accept public health is first, but in any case, we have to find alternatives and for that reason, I am already planning an internal internship of about 30 players who play in Moçambique. Let's see if it is viable, I hope so, "LanceMZ online publication quotes Gonçalves saying.
Meanwhile, Mozambique Secretary of State for Sport hosted another meeting between the Secretary of State, Carlos Gilberto Mendes, Mozambican Football Federation, Mozambican Football League and representatives of the 14 clubs.
The meeting was meant to find ways of mitigating the impact of the league's suspension.
Some of the clubs said there was need to strengthen their capacity to conduct Covid-19 tests and carrying out preventive measures.
"It has to do with the testing capacity, it is true that some clubs were already doing it, but together with the FMF and SED we presented a proposal so that in a joint effort there is this testing on a continuous basis,"Ananias Couana is quoted saying.
"