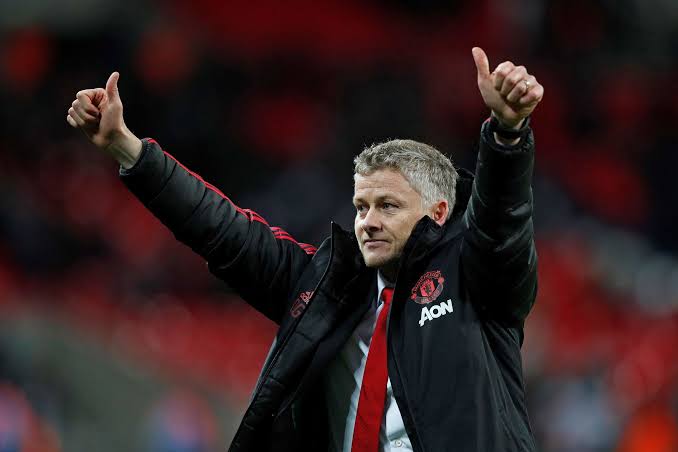 Manchester United manager Ole Gunnar Solksjaer says he wants his team to reach the final of the FA Cup.
The Red Devils had to dig deeper to edge past a stubborn West Ham by 1-0 at Old Trafford in extra time through a Scott McTominay's 97th minute goal.
Solskjaer while speaking in his post-match conference expressed satisfaction over his side performance.
He said, "It doesn't matter at the moment with the fans. 
"With the travelling, of course, it's easier to be here at Old Trafford so yes please.
"Of course you want to win every game. 
"We want to challenge and we want to go to the final. 
"That's what we're here at Manchester United for. 
"Sometimes you're lucky with draws in the cup – we haven't been that lucky – but obviously we move another step closer to the final. 
"We got a few days to prepare. 
"We don't play until Sunday. 
"Those 120 minutes will stand us in good stead, ready for Sunday."
Reacting to the game, Solksjaer said they could have put the game to bed earlier.
"I think we got about 15 to 17 shots in the end but we need to be more clinical. 
"We should've finished the game off earlier and finished in 90 minutes but sometimes it doesn't happen. 
"Especially in the second half, I thought we struggled. 
"First half, we have two or three big moments. 
"Mason [Greenwood] had one when Anthony [Martial] laid it off, Victor Lindelof's header that deflected, good save by the keeper. 
"Alex [Telles] put a ball in for Donny [van de Beek] who couldn't get a clean strike. 
"So, first half, I think we dominated and controlled. 
"Second half, not so happy with that one. 
"After we scored, we should have scored two or three more, we're too wasteful and we should have controlled the game more."