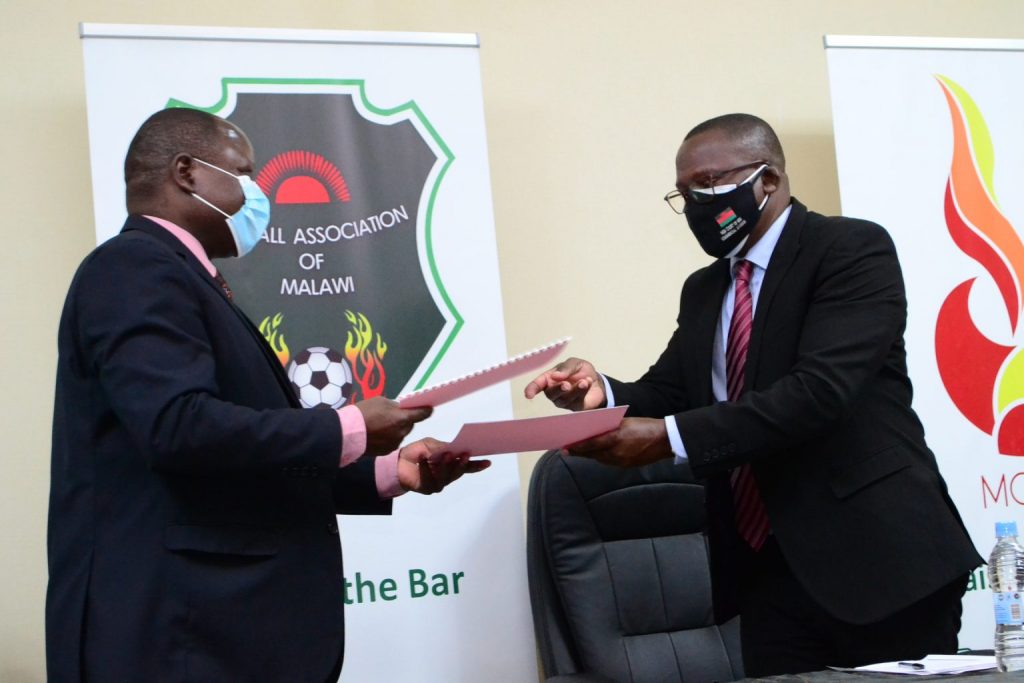 The Football Association of Malawi (FAM) has taken a significant step towards establishing a dedicated domestic Football Pay TV channel in the Southern African country.
In the latest development, FAM has signed a Memorandum of Understanding with the Malawi Digital Broadcasting Network (MDBNL) to establish the channel.
A press release from FAM says its vice-president Jabbar Alide and MDBNL Chief Executive Officer, Denis Chirwa, signed the agreement on Thursday, February 11 2021, in the commercial capital Blantyre.
Alide says the channel could be the catalyst for the commercialization of Malawi football.
"The advantage of having this Pay TV Channel cannot be overemphasized, as it guarantees sustainable revenues for our Super League teams who have struggled financially for a very long time.
"It provides a platform for exposure of our talents and brings Malawian football into the homes of Malawians across the country. It provides escalated value of our sponsors, as they expose their brands further beyond the stadium walls and it is a source of employment to many youths who will be involved in production of content, sale of decoders, marketing and customer support services," he is quoted saying.
Alide thanked the Malawi Ministries of Youth and Sports and Information for supporting the initiative.
Taking his turn, Chirwa says his network is ready to switch on the channel once FAM and its content producers provide them with the signal.
"We are here to provide technical expertise to the initiative and as MDBNL, we are ready to roll out and once FAM gives us the signal, we will start.
"The Pay TV Channel will be number 122 and we have capacity of up to 2 live games at a go. As a company, we will make sure that we show the right content as given to us by the producers and we will make sure that the viewers get what they deserve," Chirwa is quoted saying.
Malawi elite TNM Super League has 16 teams and most of them survive on gate takings. With Covid-19 restrictions, most clubs are struggling financially.
Local broadcasters too, struggle to cover games live due to lack of sponsors for such live matches. Efforts to sign broadcasting deals have always been met with teething challenges.
Last time, Super League of Malawi signed a TV deal with Beta TV but the station closed shop after failing to earn enough money and pay the league runners.