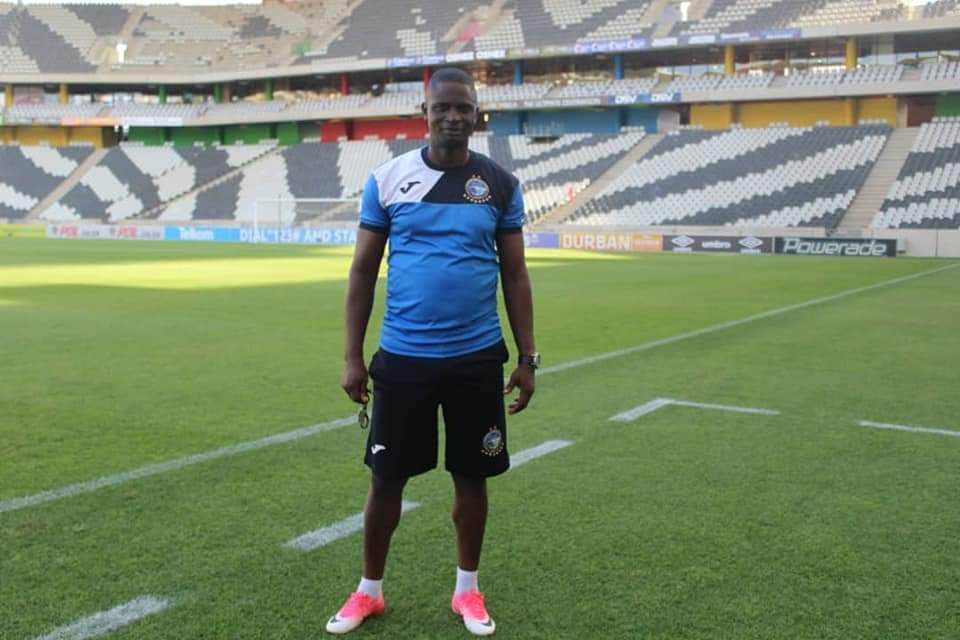 Enyimba head coach Fatai Osho has described the CAF Confederation Cup clash against Rivers United as a celebration of Nigeria's top flight. 
Enyimba were relinquished to the CAF Confederation Cup by Al Merrikh and will now face Rivers United in Sunday clash of the titans for a spot in the group stage.
Osho who has brought about a scintillating style of play to the People's Elephant which has seen them rise to the top of the table after nine matches this season.
The Sugar Ball exponent believes the stakes are higher than a regular domestic clash between both sides and the players know this.
"The players will see it a bit different because the setting is actually different, he told www.npfl.ng in an interview.
"What is at stake is actually different from what is obtainable at the level of the NPFL and we are going to see a situation whereby both sides will come out because they know what it means to play at the group stage of the competition.
"It is a platform that they can use to express themselves and let people know what they can do. 
"Nobody wants to lose that kind of opportunity and I foresee a situation where both sides will want to come out for each other but I see it as more of a celebration of the NPFL on Sunday," said the former Remo Stars head coach.
To make this tantalizing clash the more interesting, both teams could end up facing three times in two weeks depending on when the NPFL Match Day 11 game between both sides (originally fixed for February 21) will be rescheduled. 
For the moment though, Sunday is a time to savour the flavour of a derby that flows with cash and passion.