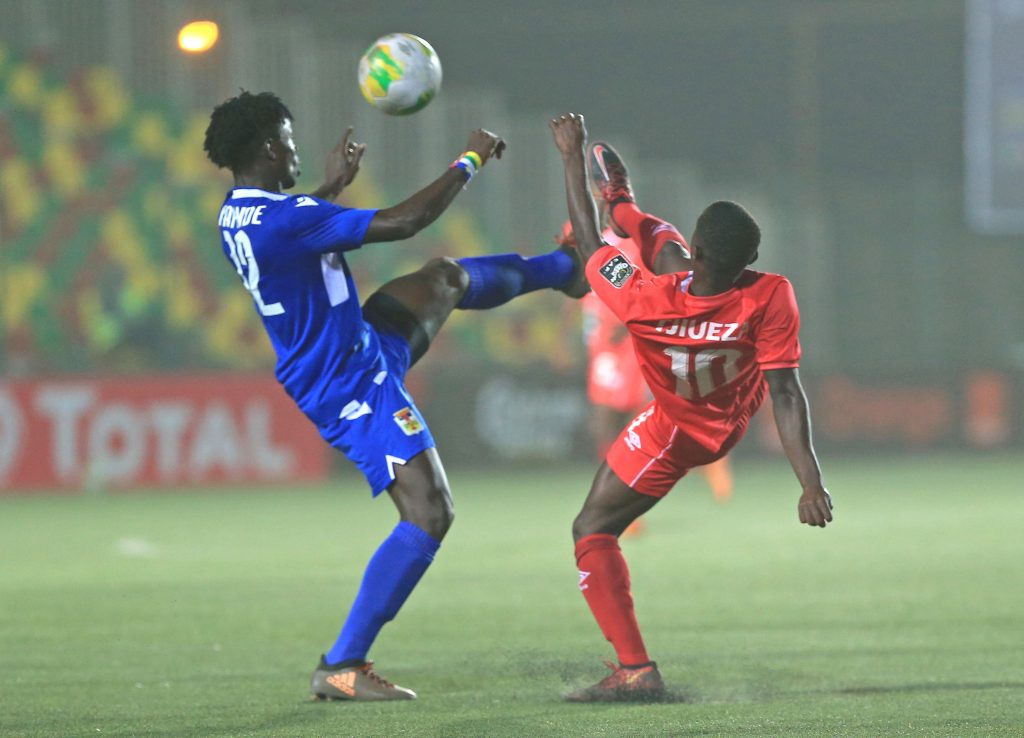 Central Africa Republic (CAR) have taken leadership of group B of the Under Africa Cup of Nations on goal-aggregate after two games failed to produce a winner.
CAR lead the group with Namibia in second place followed by third-placed Burkina Faso and Tunisia, who drew 0-0 in an earlier match played on Monday.
The debutants Namibia's Young Brave Warriors showed their class in a 1-1 draw against CAR on Monday night in Mauritania.
The Group B match took place at the Cheikha Ould Boidiya Stadium in Nouakchott.
Flory Jean Michael Yangao scored for CAR in the 37th minute but Namibia fought back to level the scores in the 84th minute through Penuua Kandjii.
Namibia Football Association website says Kandjii started and finished off a great move down the middle, volleying home into the far right corner past Stephane Zengba.
Edmar Kamatuka nearly handed Namibia a win but his effort failed to beat CAR goalkeeper.
Prince Tjiueza got the man of the match accolade for his fine performance on the day.
Next, Namibia take on Tunisia on 18 February then against Burkina Faso on 21 February.
Namibia squad: Ruhaka Ngatangue, Gurirab Promise, Ngazike Kandetu, Davids Tuhafeni, Kandjii Penouua, Denzil Narib, Karuuombe Tjipenandjambi, Tjiueza Prins, Kamatuka Edmar, Juninho Jantze and Kaninab Giovanni.