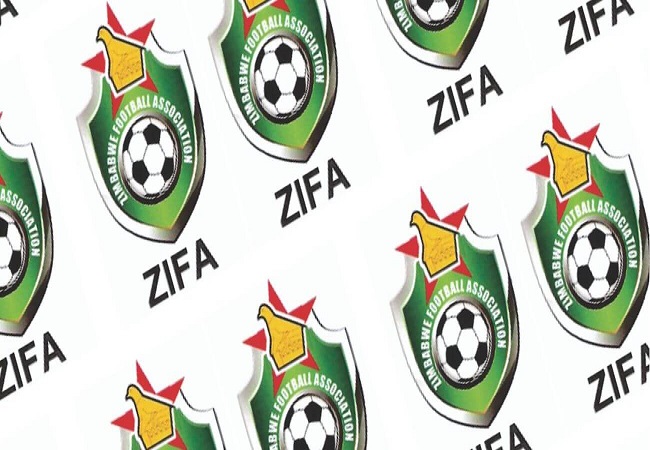 Zimbabwe Football Association, ZIFA's latest application for the resumption of domestic football is under consideration at Government level. Amid indications, a greenlight might only come after Level Four Covid-19 lockdown is eased.
On 7th February, ZIFA submitted their application, in which they proposed to start training on 22nd February. And the season should start early next month.
Domestic football has been among the high-risk sport codes under the country's lockdown rules. As it failed to take off last year. Because the coronavirus pandemic prevailed in the country.
Last year, the Sports Commission came up with an initial approval, for top-flight football to launch, in a secure bubble.
However, this did not materialise, amid some boardroom battles and indications from ZIFA that they didn't have the funds to bankroll the exercise.
Speaking during a media briefing in Harare, yesterday, Youth, Sport, Arts and Recreation Minister, Kirsty Coventry, said the latest ZIFA application "is still being considered".
She asked the Sports Commission acting director-general, Sebastian Garikai, who was also at the briefing, to shed more light on ZIFA's application.
Garikai said they should be in a position to give feedback, by next week. But she noted that ZIFA's proposed dates were within the Level 4 lockdown period. Which they extended on Monday by a further two weeks.
"The application came. We received it. And it is going through the process." Said Garikai.
"It is a thorough process. And there are three different stages that each application goes through.
"Maybe, in about a week, we would be able to provide feedback from that particular application.
"But, we also have to take into consideration that the dates, which have been put in place as the dates for resuming training, are falling within a time where we are still in Level Four.
"And, that is also something that is under consideration. As we are looking at this application."
ZIFA intend to resume football, in a staggered format, starting with the Premier Soccer League.
Local football has been under spotlight, this week. As the Footballers Union of Zimbabwe came up with a campaign "Bring Back Our Football."