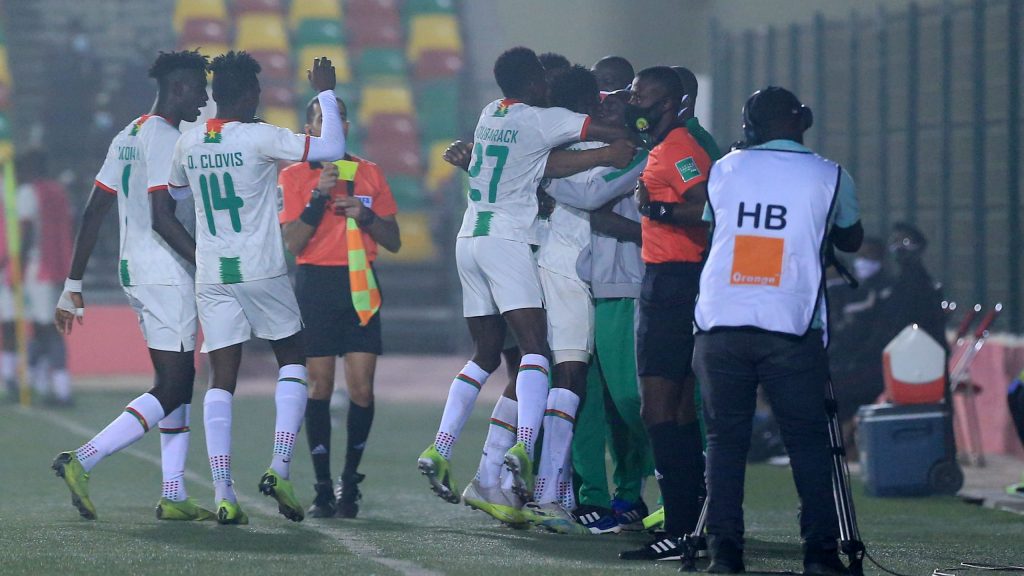 Burkina Faso came from behind to beat Central African Republic (CAR) 3-1 in a group B match of the Under-20 Africa Cup of Nations in Mauritania on Thursday night.
Both teams drew their opening matches; hence they were gunning for a win at all cost at Cheikh Ould Boidiya Stadium.
CAR started the game promisingly as they went ahead through Isaac Ngoma's 30th minute strike.
However, eventual man-of-the-match Joffrey Bazie had other ideas, as he equalized for Burkina Faso. First-half ended 1-1.
In the second half, eventually, Eric Chardey brought Burkina Faso into the lead for the first time in the game.
Two became three for Burkina Faso as Daouda Beleme scored the third goal to seal the win for the West Africans.
Burkina Faso are second in Group B with four points from two games, at par with leaders Tunisia who beat Namibia 2-0 in an earlier kick off.
Tunisia lead the table on a better goal-aggregate as they are yet to concede in two games in which they have scored two goals.
Next, Tunisia take on CAR whereas Namibia face Burkina Faso in final games for the group to determine which team will qualify for the quarter-finals.
Burkina Faso: Mousa Traore, Eric Chardey, Yashir Ouedraogo, Yacouba Djiga, Roland Sanou, Ibrahim Bance, Yves Ouedraogo, Joffrey Bazie, Karamoko Bamba, Moubarack Compaore, Daouda Beleme
CAR: Therance Zengba, Alfred Gombe-fei, Flory Yangao, Ben-ken Sangha, Landry Koyagbali, Isaac Ngoma, Moustapha Djimet, Raphael Yepende, Angelo Galabazi, Dieff Ngandji, Sawan Chevallier