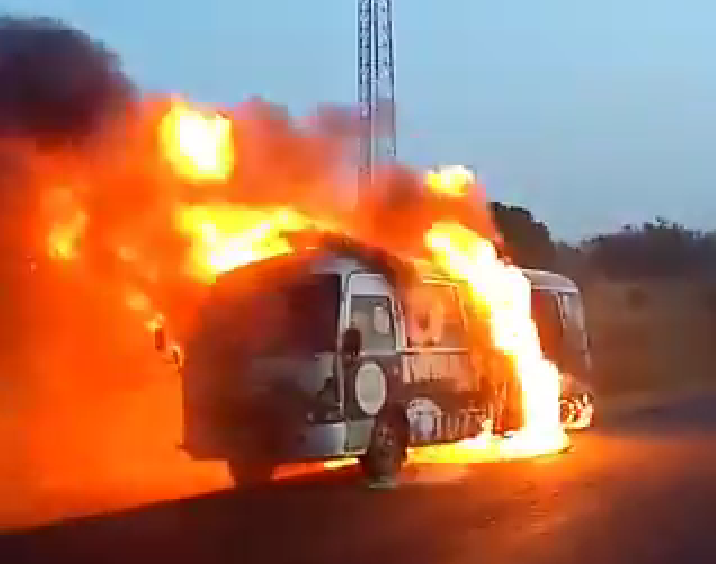 Warri Wolves have profoundly sympathized with Nigeria Professional Football League, NPFL, club Wikki Tourists after the first team bus was engulfed in flames on Thursday on the way to Uyo for the Matchday 11 encounter against Dakkada FC.
In press statement released by Warri Wolves' Media officer, the Seasiders said the incident was unfortunate, urging the Bauchi based club to take solace in the fact that no live was lost during the incident.
The Oil City club assured the Tourists of their warm friendship and prayerful support, saying that they were them during this trialsome period.
"We're with you in this trialsome period," the club statement reads.
"Be assured of our warm friendship and prayerful support."
"We're grateful to God Almighty that no life was lost in this unfortunate incident.
Take solace in this fact and display uncommon courage in bouncing back very soon."
Wikki Tourists of Bauchi were on the road at about 6:30am on Thursday morning, when the incident took place near the popular 
Hawan Kibo road near Jos in Plateau State in North Central Nigeria, as the team bus burnt down completely.