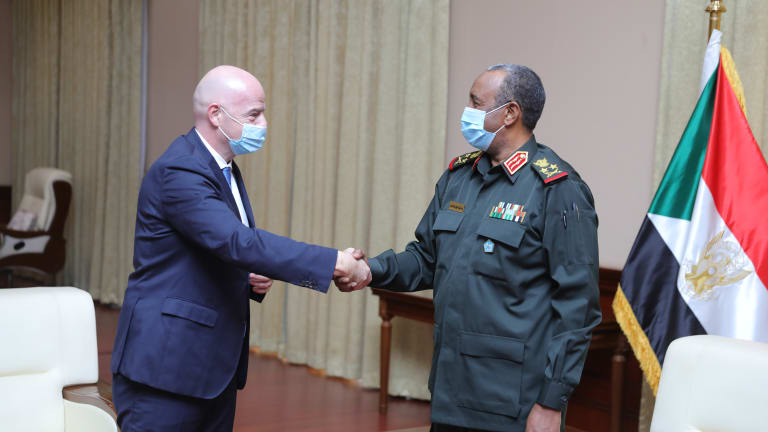 FIFA President Gianni Infantino has pledged to help develop football infrastructure in Sudan.
Infantino said this during a press briefing after visiting the African country on Monday.
The press briefing took place at the headquarters of Sudan Football Association.
Infantino also visited women's football training session and inspected Khartoum Stadium.
"Sudan was a founding member of CAF, and has been one of the first African nations to join FIFA. Now we must work together, to bring the success of the past to the future.
"I can guarantee that FIFA will work closely with the whole football community in Sudan, with women and men, to continue to develop football and to bring Sudan back where it deserves to be, at the top of African football," he told Fifa website.
"I was saddened when I visited Khartoum Stadium and witnessed its current state. This is an historical venue and we need to protect and cherish its history. We will invest and work together with the government and the SFA to make everyone in Sudan proud of the stadium again."
Infantino was on a tour of Africa and also attended Council of Southern Africa Football Associations and witnessed the ongoing Under-20 Africa Cup of Nations in Mauritania.