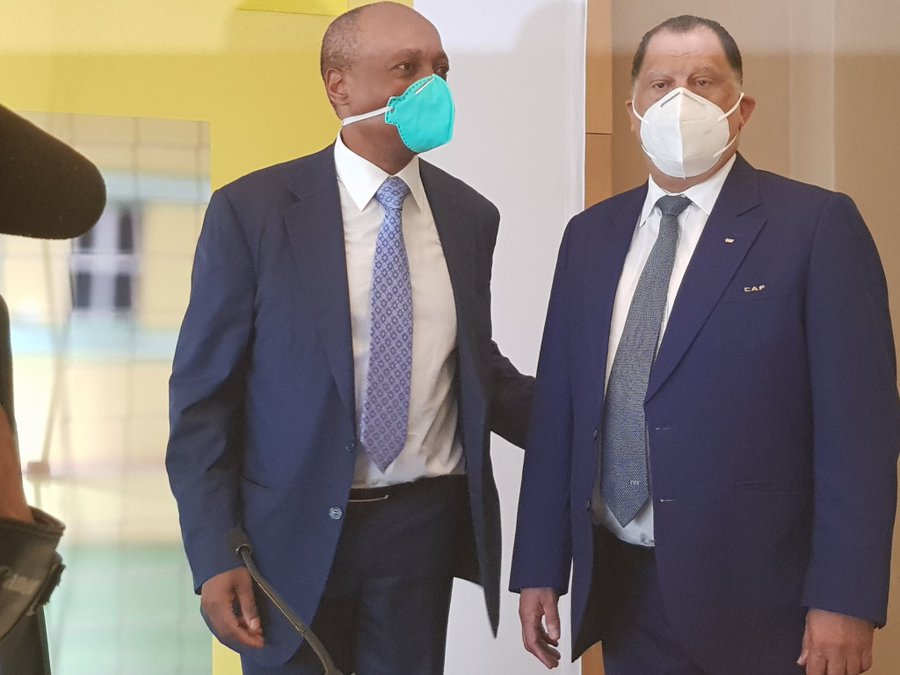 South African Dr Patrice Motsepe finally unveiled his manifesto on Thursday ahead of the Confederation of African Football (CAF) presidential election next month in Morocco.
Motsepe unpacked the manifesto at the Sandton Convention Centre at a ceremony South Africa Sports Minister Nathi Mthethwa, South Africa FA President Danny Jordaan witnessed.
The Mamelodi Sundowns owner also dispelled talk that once elected CAF head office would relocate to South Africa, saying the headquarters would remain in Egypt.
Motsepe will contest for the CAF presidency alongside Mauritanian Ahmed Yahya, Senegal's Augustin Senghor and Ivorian Jacques Anouma.
Motsepe's manifesto leans on the pillars on football investment, efficiency of CAF competitions, statutory reforms, partnerships with other bodies, VAR, professionalism of referees, infrastructure development, youth and women's football development.
Ahead of the elections, Council of Southern Africa Football Associations announced its support for the South African at the end of the association's Annual General Meeting held in Johannesburg on Sunday.
However, each CAF member associations will vote during the elections scheduled for Rabat, Morocco, on March 12 2021.
The four candidates hope to succeed incumbent CAF boss Ahmad who is ineligible to stand for re-election.
The official manifesto:
Investing in developing and growing football in each African country through sponsorships, private sector and other partners
Improving the efficiency and professionalism of CAF's Competitions and its staff
Implementing and adhering to governance and auditing global best practices
Investing in African football infrastructure
Investing in our youth and in the future of African football.
Developing and growing women's football
Protecting the integrity and professionalising referees
Establishing Video Assistant Referees (VAR).
Statutory reforms
Partnerships with FIFA and other Continental governing bodies