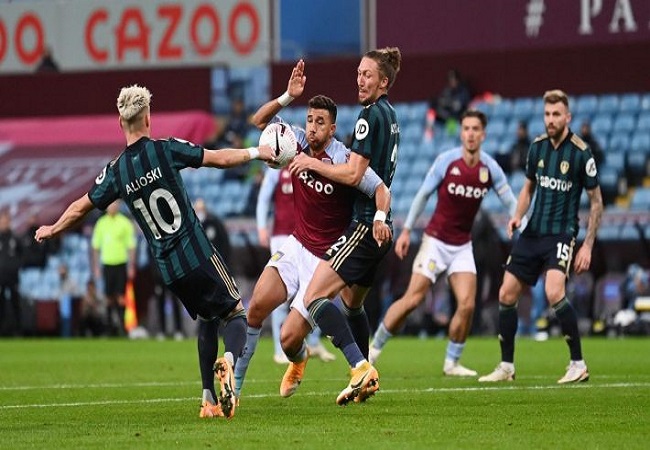 Leeds – Aston Villa 2020/21 Premier League game 26th matchday game preview. Game to take place this Saturday kicking-off from 17:30 GMT.

"Villa" with and without Grilish is like two different teams. This could be clearly noticed in the match against Leicester on the last gameday. Although even with the captain against Leeds on the first gameday, it was very difficult for the Birmingham club. Leeds then simply crushed them (3-0) outside.

Leeds have just beaten Southampton with the same score to finally climb to the top of the rankings. I think the players will have enough strength for another match of the same size. Especially since after that they will be on break for a whole week.

Most likely, the Peacocks will have an advantage here. And they will more often threaten on goals. Well, "Villa" can only expect Grilish to have time to recover for the match. Even if there is not much chance for it – without him, the match in front of the Villans is not stuck at all – I take the host team in this match with a handicap (0) for 1.72 in 1xBet.