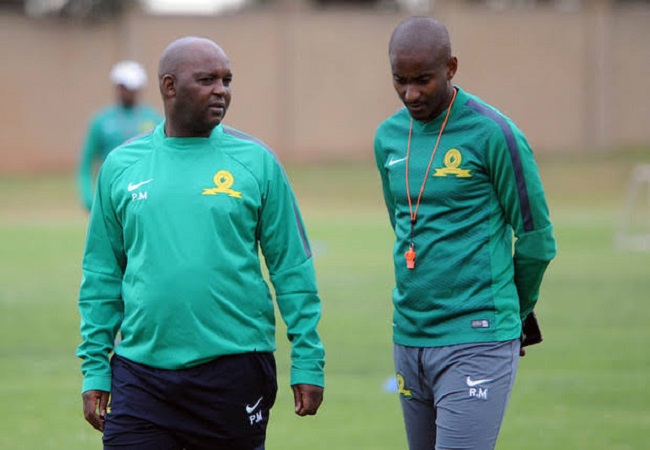 Mamelodi Sundowns current co-coach Rhulani Mokwena has disclosed that he could have been at Cairo giants Al Ahly along with head coach Pitso Mosimane.
Al Ahly gave Mosimane the chance to bring with him an assistant of his choice, and he targeted Mokwena for the role.
However, Mokwena rejected the offer from Al Ahly new boss back then. And he opted to remain loyal to the Brazilians.
Mosimane has then acquired Cavin Johnson instead. And he has been his assistant coach in Cairo since Pitso joined Al Ahly.
"It's the first time I say it. Coach Pitso did want me to go with him to Al Ahly. But I had to show respect and loyalty to the President [Motsepe] for opening the doors for me and welcoming me back with open arms." Mokwena said in an interview with SA FM.
"It's a decision I took very sober. Because the task at Sundowns is also motivational. I have such mutual respect for coach Pitso. And he deserves everything that comes his way. And he's still going to achieve more."
"I use him as a reference and inspiration. We look up to him and it's important that I say it," Mokwena added.