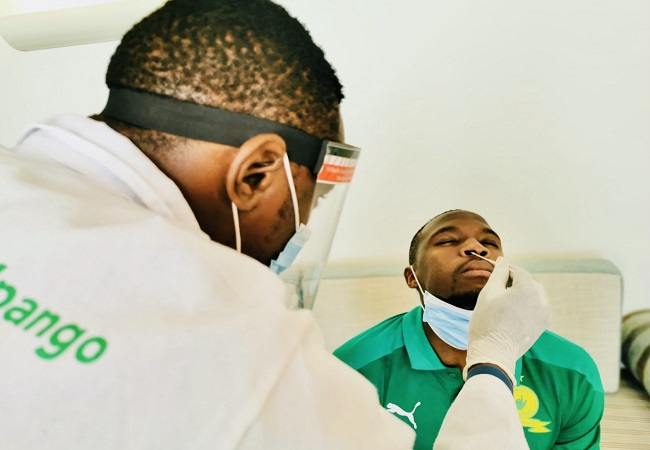 Mamelodi Sundowns team departed Johannesburg at the crack of dawn on Friday For Tanzania. The South African giants will meet CR Belouizdad of Algeria in CAF Champions League clash on neutral ground.
Mamelodi Sundowns touched down safely in Dar es Salaam around midday on Friday. Without any delay upon arrival, the team immediately got preparations underway for their CAF Champions League group stage game on Sunday afternoon.
"We checked into the hotel, before immediately conducting the mandatory COVID tests for the CAF requirements. We had our lunch, and gave the players a bit of time off to relax before training." Coach Rulani Mokwena briefly expanded on what the team's preparation schedule looks like speaking on the teams itinerary upon arrival.
The team's training session took place at 4PM on Friday afternoon. "We have two objectives. One is to be able to adapt to the climatic conditions. We have been given a very decent pitch. The weather conditions are extremely hot. It's about thirty-three or thirty-four degrees, but also extremely humid. So we have to adapt and allow the players to adapt under those conditions.
"The second objective was to complete the session without any injuries, which we managed to do. Now we can proceed as everyone is fit and ready to prepare for the match on Sunday." He added.
Team's first taining session as below.