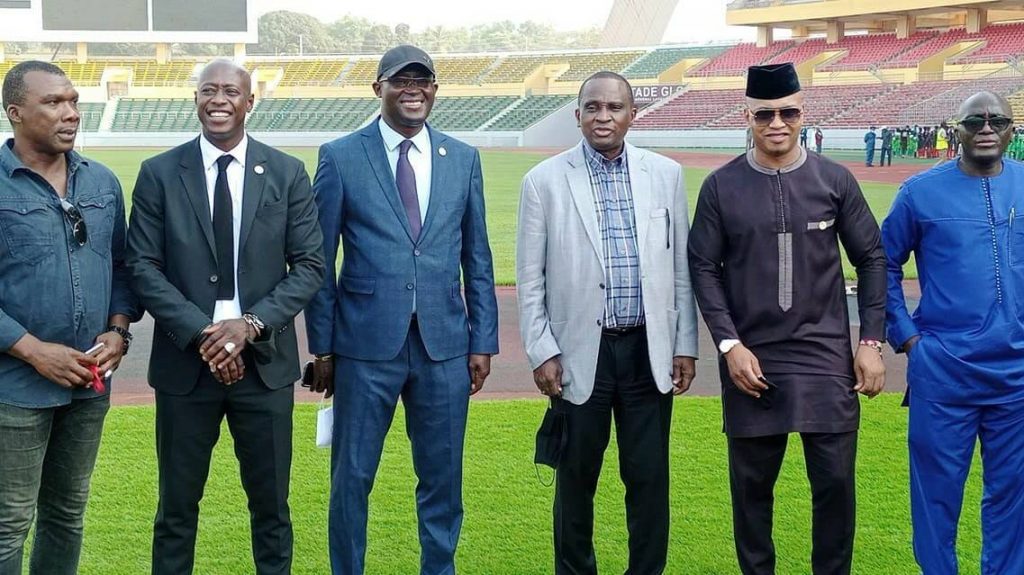 Augustin Senghor, Presidential candidate for the Confederation of African Football (CAF), is in Guinea on a campaign trail.
Reports in Guinea have quoted Senghor saying he is in Guinea visiting, Mamadou Antonio Souare, Guinean Football Federation president.
Senghor, the Senegalese FA boss, arrived in Guinea on Wednesday.
"I really wanted to greet the Guinean people, brotherly people who welcome me today and more particularly to greet His Excellency President Alpha Conde," he is quoted saying.
"I am coming to pay a natural visit to a brother whom you know, the president of the Guinean football federation, Mamadou Antonio Souare with whom we have been walking for a very long time and with whom I have the pleasure of sharing this zonal space, the Union of West African Federations (UFOA) but also CAF. As part of the campaign for the next elections, I am coming to pay him a courtesy visit, but also to the brotherly people of Guinea.
"I will discuss the challenges of this election with the president of FEGUIFOOT and if possible pass on the message of our authorities to President Alpha CONDE. A message which simply shows that we are two peoples in one, that we have the same passion which is football.
"Today, we are proud to know that West Africa is at the forefront of African football. We owe it for decades to Guinean football in particular, but also Senegalese, Malian and others. Our area is truly the spearhead of African football," he added.
Dr Patrice Motsepe, the Mamelodi Sundowns owner, will contest for the CAF presidency alongside Mauritanian Ahmed Yahya, Senegal's Augustin Senghor and Ivorian Jacques Anouma. However, each CAF member associations will vote during the elections scheduled for Rabat, Morocco, on March 12 2021