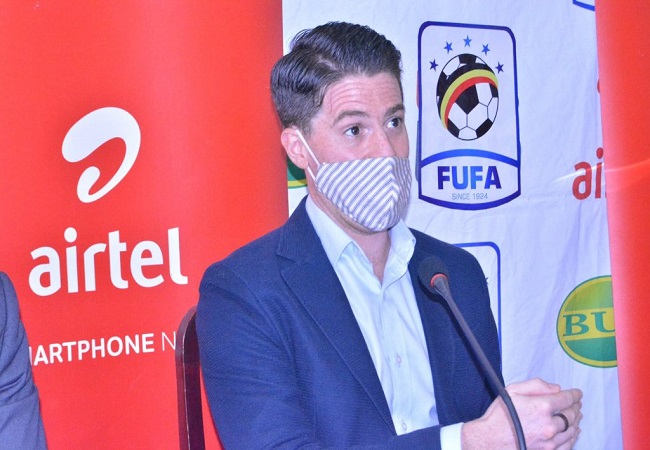 Federation of Uganda Football Association (FUFA) has suspended Uganda Cranes coach, Johnathan McKinstry for one month. The suspension is contained in a 2nd March press statement the federation issued citing a decision from the FUFA executive.
"The FUFA executive committee has asked the head coach of the national senior side, The Uganda Cranes Mr. Johnathan McKinstry to step aside from managing and coaching the team for the period from March 2nd- 31st 2021." Reads the FUFA statement.
In the meantime, the federation has appointed McKinstry's assistants as Abdallah Mubiru and Livingston Mbabazi and Fred Kajoba to take over the team in the interim. "In the meantime assistant coaches Mr. Mubiru Abdallah, Mr. Mbabazi Livingstone and goalkeeping coach Mr. Kajoba Fred will take charge of the team during this period." The statement adds.
The decision from FUFA follows Uganda's poor performance at the just concluded African Nations championship (Afcon) where the national team failed to win a single game. Morocco also humiliated Uganda for 5-2 in their last game in the tournament. The development comes ahead of Uganda's Afcon 2021 qualifier against Burkina Faso and Malawi later this month.
Mcknistry took over as the Cranes head coach on 30th September 2019. He signed a three-year contract as Uganda Cranes head coach. He replaced French national Sebastien Desabre who took up a new position at Pyramids FC in Egypt in July 2019. He guided Uganda to victory in the 2019 CECAFA championship winning all 6 games throughout the tournament.