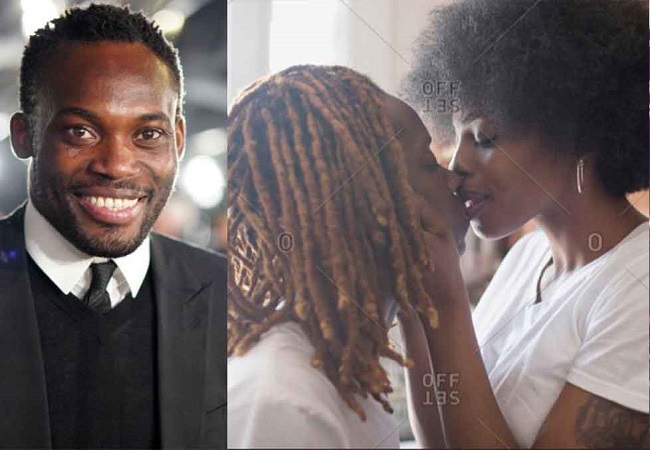 Former Chelsea and Black Stars football legend, Michael Essien, has lost over 1 million followers on social media. This due to publicly declaring support for the Lesbian, Gay, Bisexual, and Transgender (LGBT) community in Ghana.
Essien endorsed the LGBT community in Ghana in an Instagram post on Monday, 1st March 2021. However, his post has not been taken lightly by Ghanaians who openly rejected the move for LGBT to be legalised in Ghana.
Original For this reason, the majority of people who follow him on social media have all unfollowed him. For instance, on Instagram, Essien is believed to have had 1.9 million followers prior to his post. However, as at the time this report was being made, he was left with 1.4 million followers.
A screenshot shows how Michael Essien dropped from 1.9 Instagram followers to 1.4 in just one day.
On Twitter, Essien was reported to have had 1.4 million followers before his infamous post. Now, he is left with a little over 650,000 followers. A screenshot of Michael Essien's Twitter shows how he dropped from 1.7 million followers to 688.2K.
Meanwhile, Michael Essien has quickly deleted his Instagram post supporting the LGBTQA+ society. Following the public uproar and possibly some personal advise the ace footballer received, he decided to take back his support by taking down the post. A new check conducted by YEN.com.gh shows all the other posts among which his statement in support of the queer community was seen previously.