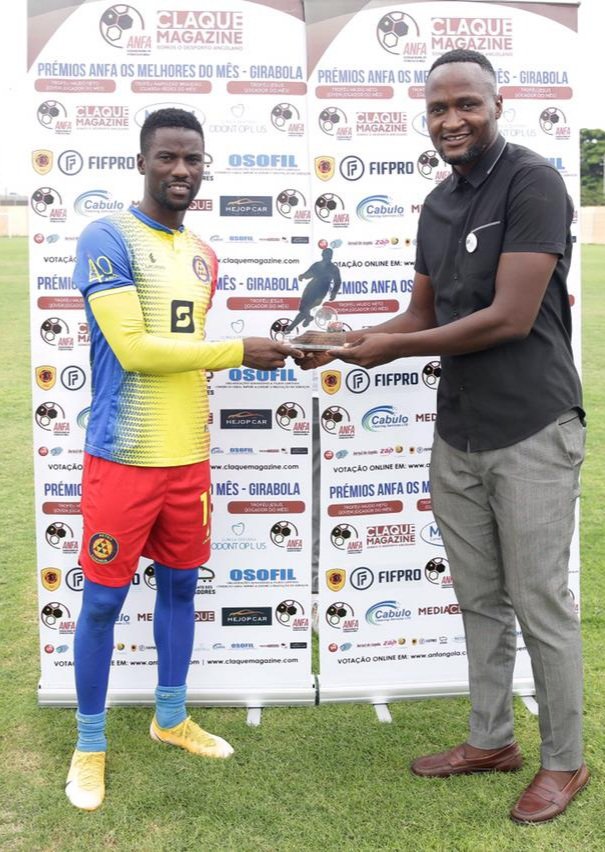 Ricardo Estevão and Hermenegildo Sengue have received awards in Angola following their impressive performances in January 2021.
Both players play for Girabola leaders and defending champions Petro de Luanda.
Petro de Luanda have since confirmed on their Facebook page that the duo has been recognized via the awards.
Ricardo received the Best Player Award for the month of January while Sengue was recognized as Best Young Player of the month January.
"The President of the Angola National Footballers' Association (ANFA) today delivered trophies to players Ricardo Estevão ′′ Job ′′ and Hermenegildo Sengue ′′ Picas ′′ for their performance in January, in a vote until February 4, 4 2021," the Facebook page reads.
Meanwhile, Petro de Luanda have settled for coach Mateus Agostinho ′′ Bodunha following the sacking of Spanish mentor Antonio Cossano.
Petro de Luanda parted ways with the coach after uninspiring results in the CAF Champions League.
Bodunha has since said he has an uphill task but he is ready for the challenge.
"The fact of belonging to the club has greatly facilitated my integration as a head coach, because I know the project and the corners of the house," he is quoted saying.
Petro de Luanda lead the log table with 22 points.