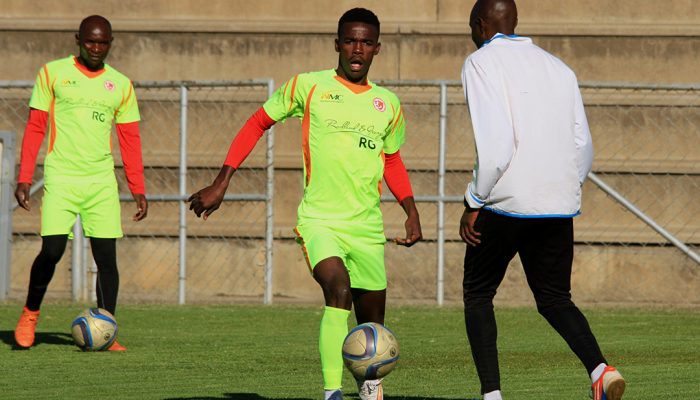 Malawi's up-and-coming striker Hassan Kajoke has been expelled from camp in Blantyre for sneaking out on Sunday night.
A statement from Football Association of Malawi (FAM) claims that the Nyasa Big Bullets FC forward sneaked out of Mpira Hotel in Chiwembe Township, Blantyre, at night.
He is alleged to have returned to camp on Monday morning after having spent time with his family.
FAM general secretary, Alfred Gunda, has since written to Bullets informing them about the disciplinary measure taken on the striker.
"The Football Association of Malawi [FAM] hereby wishes to inform Nyasa Big Bullets FC of the suspension of Mr. Hassan Kajoke [football player] from camp training with immediate effect," he wrote.
"The reason for the suspension is that, on the evening of Sunday, 28th February, 2021, the football player left the training camp at Mpira Village in Chiwembe for home without the consent of the team manager and or head coach contrary to Article 14 of the National Team Code of Conduct: Respect for Rules During Camp. The football player only resurfaced on the morning of 1st March 2021 without providing any plausible reason of his absence."
Gunda says Kajoke has since been suspended from further Flames' call ups until further notice.
Kajoke has established himself as Bullets main striker and in the national team, he has two goals in some five caps.
The Flames are camping ahead of the Africa Cup of Nations qualifiers against South Sudan and Uganda next month.
Malawi face South Sudan away on March 24 and against Uganda at home on March 29.
The Flames are third in Group B with four points.