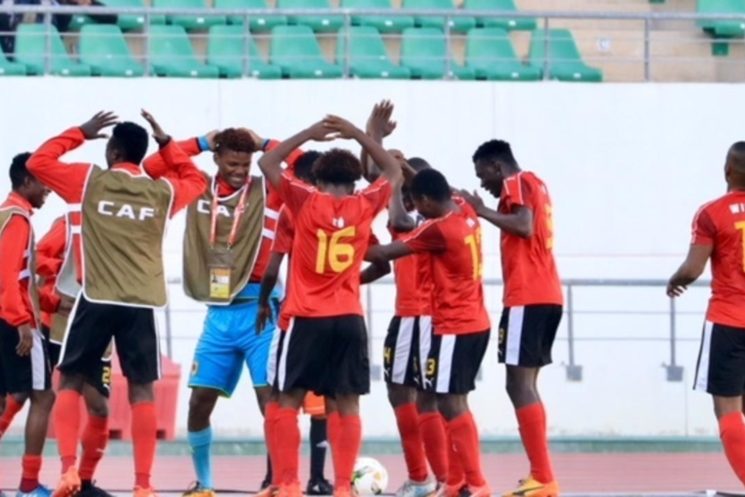 Angolan champions Petro de Luanda have arrived in South Africa ahead of their clash against Kaizer Chiefs on Saturday.
The Champions League group stage game will take place at FNB Stadium in Johannesburg.
Chiefs are struggling. They drew 0-0 at home with Horoya AC from Guinea before losing 4-1 away to Wydad Casablanca.
"Our main team is already accommodated in Johannesburg. The entourage is led by the FAF representative who with club president Tomás Faria, Vowel Elisa Torres, technical team and athletes make up the national sports caravan that will be staying at the Radisson Blu Hotel, Sandton, Johannesburg until the game is held," Petro de Luanda wrote on their Facebook page.
The Angolans trained at Jorhe Lia Park sports complex under the gaze of coach, Mateus Agostinho.
Petro are winless in two Champions League games.
Petro de Luanda squad:
1. Nyimi Dominique Antony ′′ Dominique ′′
2. Diogenes Capemba John Diogenes
3. Mario Manuel de Oliveira ′′ Ito ′′
4. Jos é Matuwila Ndonga ′′ Matuwila ′′
5. Joaquim Adam John ′′ Joaquim Adam ′′
6. Hermenegildo Sundays Sengui ′′ Picas ′′
7. Silas Daniel Satonho ′′ Dany ′′
8. Adriano Belmiro Duarte Nicholas ′′ Yano ′′
9. Augusto António Domingos Quibet ′′ Manguxi ′′
10. Ricardo Job Stephen ′′ Job ′′
11. Augustus of Jesus Royal Court Mutton ′′ Tó Carneiro ′′
12. Pedro Pessoa Miguel ′′ Megue ′′
13. Santos Nkiambi Kiaku ′′ Dos Santos ′′
14. Isaac Mensah "Mensah"
15. António Rosa Ribeiro ′′ Tony ′′
16. Gerson Bruno da Costa Clay ′′ Gerson ′′
Eddie Marcos Melo Afonso ′′ Eddie Afonso ′′
18. Tiago Lima Leal ′′ Tiago Azulão ′′
19. Pedro Bondo Francisco ′′ Pedro ′′
20. Daniel Jose Kilola ′′ Danilson ′′
21. Vicente David Paulo Pedro ′′ Vicente ′′
22. Louis Venancio Right ′′ Lizandro ′′
23. Armindo Gonçalves Canji ′′ Little Mind ′′
24. Joseph Christopher Zengo ′′ Messiah