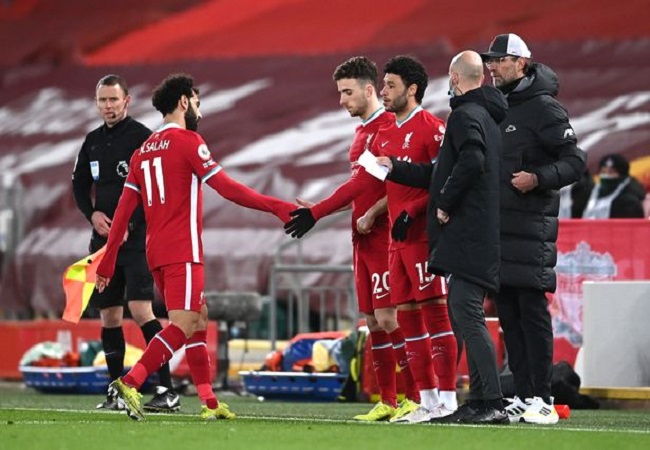 Liverpool lost 0-1 to Chelsea in the Premier League matchday 29 on Thursday. Mohamed Salah was substituted in the 65th minute despite having looked like the most dangerous Liverpool attacker on the pitch. And Liverpool FC manager Jurgen Klopp has explained why he surprisingly substituted Egyptian superstar in this game.
Salah's long ball sent his teammate Sadio Mane through on goal. But the Senegalese attacker miskicked the ball with only his countryman Edouardo Mendy to beat in the Chelsea goal-posts.
Liverpool went on to succumb to their fifth successive defeat at home in the English Premier League.
"I am happy when the boys are disappointed [to come off]. That's not a problem. I could have changed other players as well. That's true." Klopp said on the club's official website.
"But the reason for the substitution was he looked in that moment like he felt the intensity really. And I didn't want to risk him. That's all."
Salah, who looked disappointed as he left the pitch, has now failed to score in his last three competitive matches.
"That's the situation. It's really rare, I have known him now long and usually, Mo looks really surprisingly fresh until the end." He added.
"He didn't look fresh anymore. And I thought that's a sign in our situation. I didn't want to risk him. That's it."
Salah, 28, is still sitting at the top of the league's goalscoring charts with 17 goals as he looks to clinch his third Premier League Golden Boot.